PEOPLE
Patrick Mouratoglou: "Tennis Center at Costa Navarino has options for everyone"
When world-famous tennis coach Patrick Mouratoglou decided to create a new state-of-the-art tennis center, based on the methodology he practices at the renowned Mouratoglou Academy in France, Greece and Costa Navarino seemed to the half-Greek the perfect location. Now in its second year of operation, the Mouratoglou Tennis Center has quickly become a go-to destination for tennis enthusiasts looking to merge their love of the sport with a vacation.
Though Mouratoglou has coached tennis legends like Serena Williams and Stefanos Tsitsipas, the diverse programs at the Mouratoglou Tennis Center at Costa Navarino are designed for players of all levels and aspirations. These programs are led by coaches trained at his renowned academy in France. His methodology works for everyone, he explains, because it's based on the personalization of coaching, so it is adapted to each player.
We met up with him for a chat on a beautiful day at the center, which features 12 courts, including natural clay and hard cushion tennis courts as well as a rare grass court, all overlooking the Ionian Sea. Before grabbing his racket, he shared with us the unique offerings of the Tennis Center, and his thoughts on what makes for a great sports tourism experience.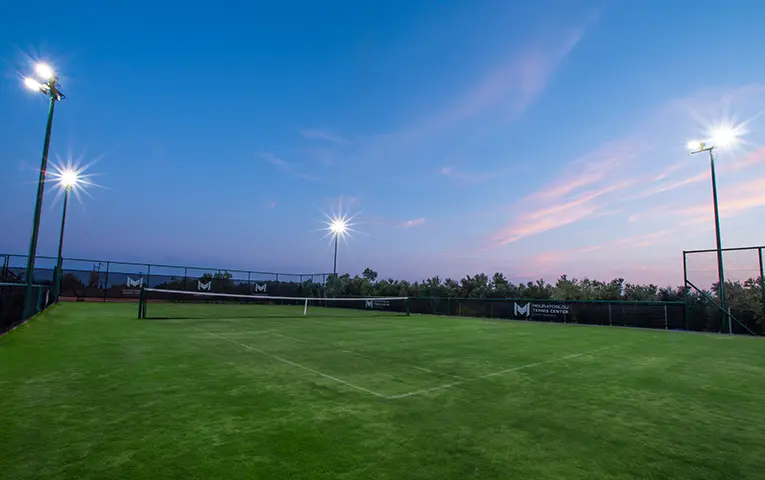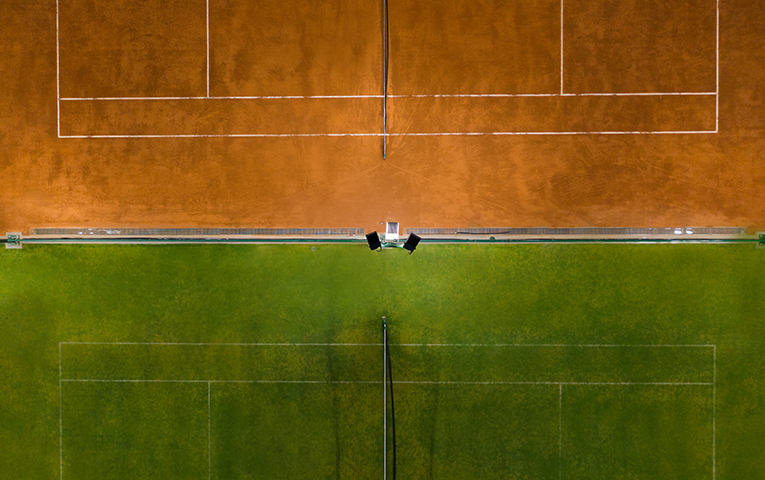 Surprisingly, we understand this is your first time enjoying a real vacation at Costa Navarino. Do you have any specific plans for your stay here?
First of all, I am very happy to be spending my holidays here in Costa Navarino; it's an incredible place. We have just arrived with my family, and I am pretty sure we are going to have a unique experience discovering all the destination has to offer. We have already received a list of all the restaurants and activities one can experience here – my family is big, I have 5 children aged 4 to 29, and I am happy to see there is something here for the whole family to experience.
Especially for new guests at Costa Navarino, what would you say makes this Tennis Center unique and what can they expect from their experience there?
I think it's very important as a destination to offer guests the highest quality sports experience. When you love sports and you go on holiday, you still want to practice – for some, their favourite sport is golf, and Costa Navarino offers the best golf experience, for others it's tennis. I would say those are two of the most popular sports in the world. I think the experience for those who love tennis is unrivalled here at the Mouratoglou Tennis Center, because we have trainers completely devoted to the sport, passionate, and with vast experience in developing players even with no purpose of becoming professional tennis players. Everyone who practices a sport wants to improve, whatever their age or level of experience. Our mission at the Tennis Center is to, within a week or two, depending on how long the guests are staying, make progress and at the same time provide a fun experience.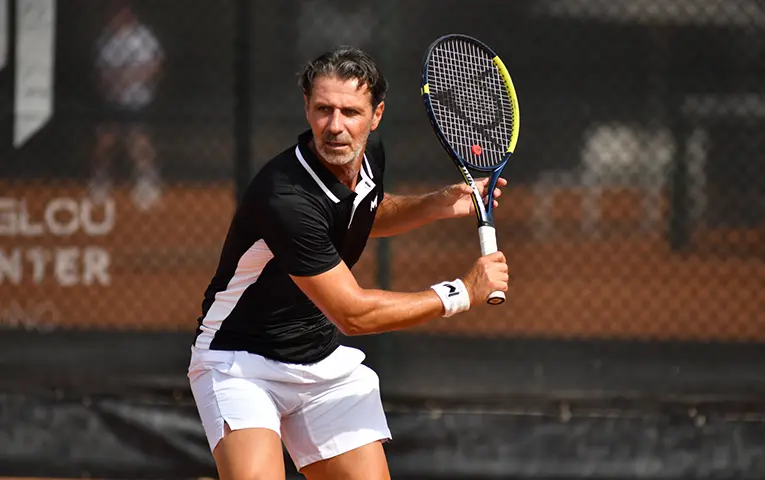 Your philosophy is based on the versatility and customization of training programs, catering to players of various ages and levels. How does this apply to the Tennis Center at Costa Navarino?
We have programs for kids and adults, in groups or individual sessions, so I think there is an option for everyone, adapted to their needs. Some people prefer meeting others and having a group experience, while some know exactly what they want to improve on and prefer a personalized experience. We offer both options. If, on the other hand, guests would rather play tennis instead of having a coaching session, they have an incredibly beautiful place with a sea view, to enjoy their game. They can also experience playing tennis on grass, which is something extremely rare, except if you're living in the United Kingdom. Almost everywhere else in the world, it's a rarity to play on grass. For those who haven't had this experience, it's truly special. I advise people to use that grass court.
Your videos on YouTube showcase your unique ability to analyse the game and share your knowledge in a way that is accessible and practical. They are also fascinating to watch by people who are just casual tennis fans. Do you find it equally fulfilling to share the fundamentals of the sport with young players and to achieve a big tournament win as a coach?
I've been passionate about tennis since I was 4 years old and I am still in love with the sport. I am 54 now, so that's almost 50 years of passion! Of course, I want to share this with everyone. It doesn't matter if you are a professional player or a leisure player or just a fan of tennis, I want to share what I love. That's why I started sharing on social media, and I am happy to see that a lot of people around the world almost feel like I am their coach. That's how they describe me and its extremely fulfilling for me.
The most difficult thing in life is to make complicated things simple, and that's why I speak a language that anyone can understand, even when I work with professionals. I want them to easily grasp and understand what they're doing. A lot of people prefer complicating things and using scientific words, but you know, that doesn't help people achieve what they want, or to see the progress they're making. I express myself in a way that everyone can understand, because, at the end of the day, coaching and teaching people is a way to connect, so that they can achieve their goal.