PLAY
Learn from the best at Mouratoglou Tennis Center, Costa Navarino
The all-new tennis center at Costa Navarino, backed by one of the world's most successful tennis coaches, has everything necessary to create a new generation of top athletes
Just as the world is beginning to recognize Greece as a country where tennis stars can be made, thanks to the successes of world-class players Stefanos Tsitsipas and Maria Sakkari, Costa Navarino has joined forces with globally acclaimed tennis coach and founder of one of the world's most successful tennis academies, Patrick Mouratoglou, to create a state-of-the-art tennis center in Messinia.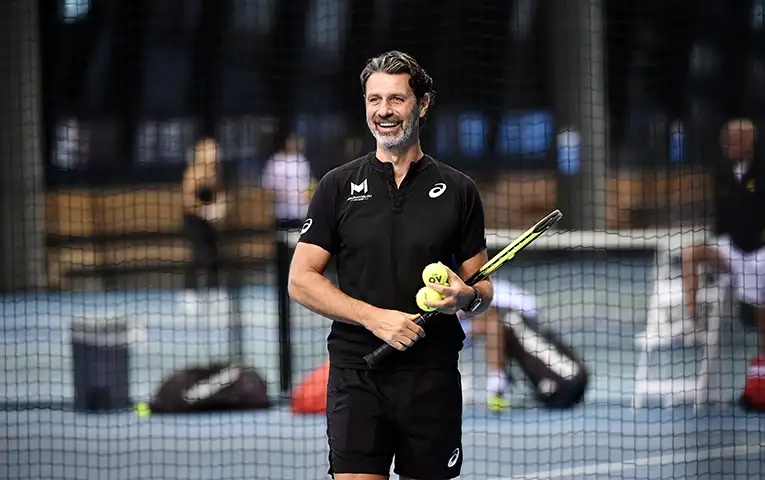 Costa Navarino visitors have the opportunity to take part in the world's most popular individual sport, evaluate their scope for improvement and, above all, enjoy the game, all with the help of the caching philosophy of a man whose name is linked to some of the best tennis players worldwide, including Serena Williams, Stefanos Tsitsipas, Novak Djokovic, Coco Gauff and Marcos Baghdatis.
Being half-Greek, Greece was the natural choice for Mouratoglou's first European tennis center, even though it hasn't traditionally been known as a great tennis-playing country. What's more, he felt that Costa Navarino was the perfect fit: "Costa Navarino is, indeed, one of the most incredible resorts in Europe. It's a very high-end destination, with a great culture of service" he explained, speaking of the collaboration. "I believe that the opportunity for sports has to be at the same level of quality as the hotel, the restaurants and the whole resort, so as to offer a unique experience to customers."
The new tennis center, located in the Navarino Dunes area overlooking the Ionian Sea, features 16 courts built to Grand Slam standards, 12 of which are floodlit, including natural clay TERRE DAVIS courts (equivalent to Roland Garros Grand Slam courts), hard cushion courts (equivalent to US Open and Australian Open Grand Slam courts), and natural grass (equivalent to Wimbledon Grand Slam courts). In addition, there are also three badminton courts, a squash court, and a padel court. In total, the facilities cover 1.9 hectares, and there's a viewing platform that accommodates more than 600 spectators, too.
Different signature programs following the Mouratoglou methodology, including private and group lessons as well as tennis camps for both adult and junior players, all led by coaches trained at the academy in France, will be available to both professional players and guests at the resorts. More importantly, everyone who goes to train at the new center can expect unique, tailor-made programs in line with Patrick Mouratoglou's methods, just like at the French academy.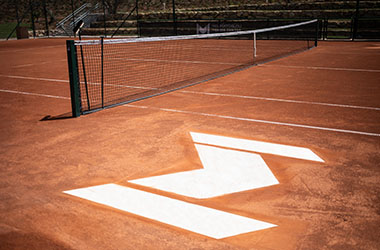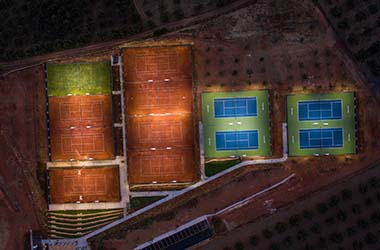 What is your vision for the new branch of your tennis academy in Costa Navarino?

My vision has been the same for 20 years, whatever I do in tennis. People want two things when they come to us: to enjoy themselves and to improve their game with the help of our coaches. As professionals, we must be able to provide that and embrace the potential of each and every person, no matter their goals, ambitions or level. Of course, depending on whether we're working with a professional player, a young promising talent or a weekend tennis enthusiast who hits the court just for fun, the dynamic will be different. But at the end of the day, it always comes down to helping them improve and have the best experience possible. That's our mission at Costa Navarino.
What are the chances that a truly great talent can emerge from Greece, where tennis was once practically unknown?
I believe that champions create champions. What Stefanos Tsitsipas and Maria Sakkari are achieving at the moment is very inspiring for the younger generations, and I'm sure that in Greece many young kids dream about becoming the next champion. In order to have the best chances of seeing a young Greek champion in the future, a whole system has to be put in place in the country to give these children the opportunity to reach the top.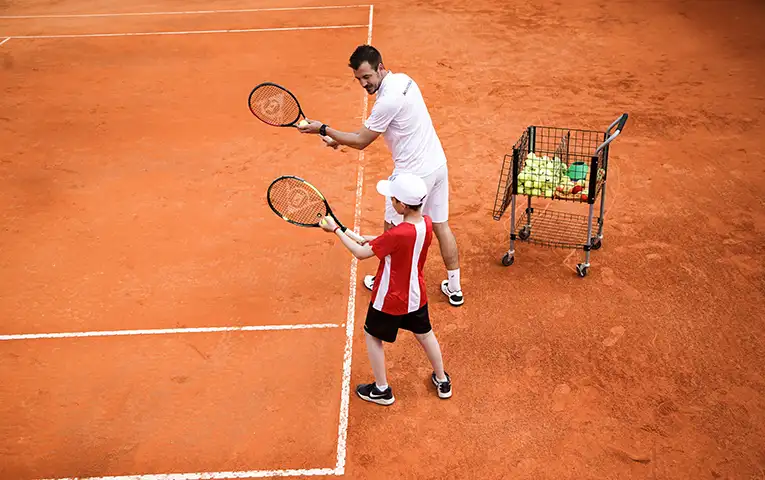 What's the first thing you teach children starting out in tennis?
The first goal when kids start tennis is for them to enjoy it, to fall in love with the sport. The first teacher plays a major role. Whether a kid becomes hooked on the sport or not comes down to the quality of the teacher's approach. As a coach, you need to take it step by step and goal by goal, but your aim should be to make sure the kid has fun.
How long does it take you to spot a natural talent?
First of all, talent is often not where you think it is. In my opinion, the greatest talents are an ability to work hard and a fighting spirit on the court. The main qualities of a champion are mental. They take time to discover, and I always like to see how my player reacts to many different situations. Knowing how great a player can become takes much more time than simply spotting a talent.
What are the ingredients needed to create great tennis players?
According to Mouratoglou, there needs to be inspiring figures like Tsitsipas and Sakkari: "I believe that champions create champions. After that, we need facilities as well. Greece now has both."