STAY
Investing in future vacations – The Residences at The Westin Resort, Costa Navarino
Thanks to a fully managed rental program, owners of Costa Navarino apartments are always either earning income, or on vacation.
Edited by Paulina Björk Kapsalis
"Imagine having a home here!"
It's a sentence uttered so often here, it could be Messinia's slogan! It's heard in the afternoons after a swim in the sea, or during rounds of golf at Costa Navarino's award-winning courses, or at breakfast on one of the last days of a vacation, with the return home looming. It's a phrase that requires no response, other than a nod or a longing sigh.
As visitors to Messinia and guests at Costa Navarino often discover, this is not a place one easily visits just once – in fact, the combination of the serene natural surroundings, the facilities, the incredible beaches and so much to do prompts many to return again and again. Dreams of owning a home here naturally come next.
Responding to their guests' longing for a place of their own to come back to every year, Costa Navarino now offers exactly that. The Residences at The Westin Resort, Costa Navarino, is a collection of fully furnished apartments for sale in the heart of the resort. Apartment owners are entitled to an allotted free usage period per annum along with rental income for the remaining weeks of the year. In other words, it's a real estate investment and an investment in future vacations rolled up in one.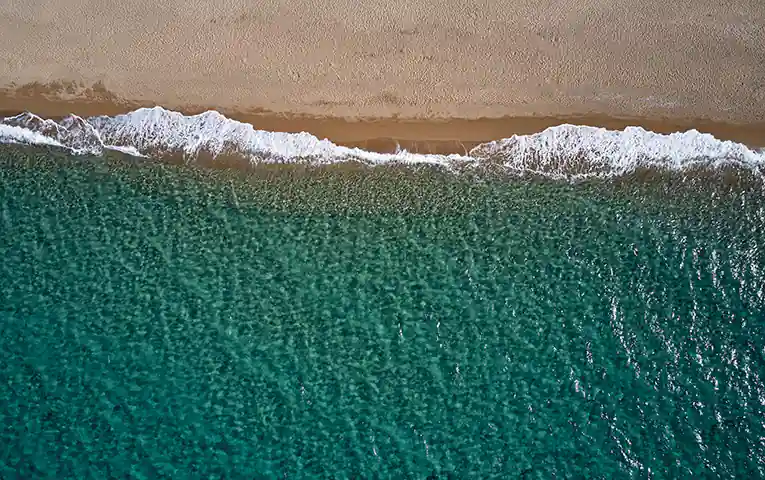 Located within the 18-hole signature golf course, The Dunes Course, and just meters away from the 1.5-kilometer-long sandy beach in front of the resort, the luxury apartments are part of The Westin Resort's existing collection of rooms and suites. Each single-story home measures 120 square meters in area, and consists of two bedrooms with en suite bathrooms, a living/dining room, a guest WC, and spacious covered verandas to enjoy leisure time throughout the day. All apartments are similar in size, layout and interior design, although various options are available regarding the floor they're on and the views they offer. In addition, a limited number of apartments feature dreamy private infinity swimming pools.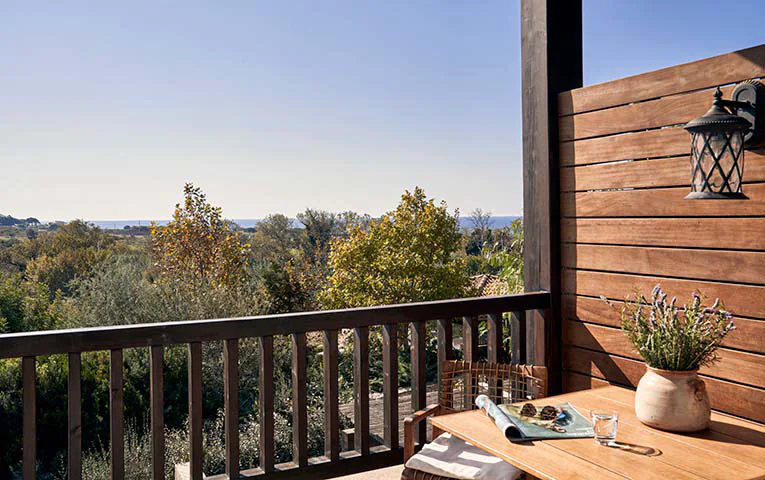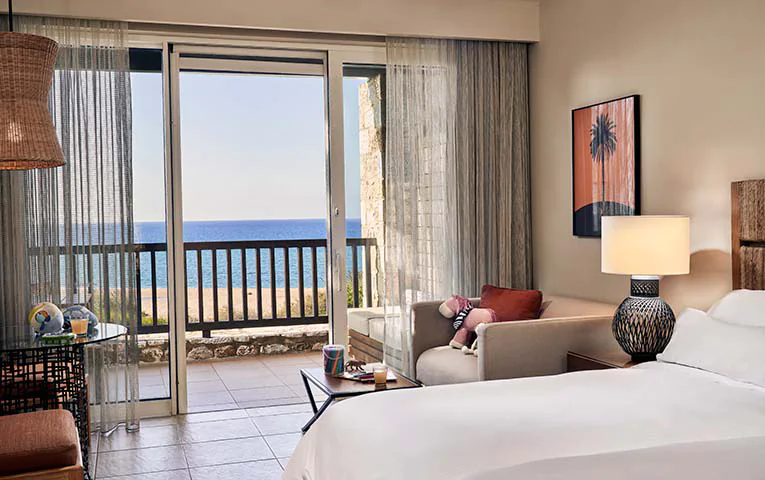 The available apartment types on ground level, first floor or second floor, include:
Sea View Apartments: This option offers an alluring mix of resort, garden and sea views. A limited number of ground-floor Sea View homes also come with a private infinity pool.
Premium Sea View Apartments: In closer proximity to the beach, these apartments offer uninterrupted views beyond the resort's verdant landscape to the blue Ionian Sea.
So how does it work? Owners may use their apartment for four or eight weeks per year (either four weeks per year including two weeks in the summer, or eight weeks excluding the summer period), during which they can enjoy access to all of the resort's facilities, amenities and experiences, including Costa Navarino's four 18-hole signature golf courses, The Dunes Course, The Bay Course, The Hills Course & International Olympic Academy Golf Course.
For the rest of the year, when they aren't in residence at the apartment, they receive an annual income by placing it in the hotel's inventory, through a fully managed, mandatory 18-year rental program. This rental program provides a fixed annual income equal to 3.5% of the purchase price (net-of-expenses, pre-tax) for the first five or nine years. For the remaining nine or thirteen years of the lease contracts, the income is based on a 50/50 split system between the owner and Costa Navarino.
And owning a home in Messinia is no longer just a dream.
Good to know:
Apartment prices range from €660,000- €1,000,000, plus 3.09% transfer tax.
Purchase of a home at Costa Navarino grants EU Permanent Residency eligibility.