PEOPLE
Dean Karnazes: Start a new journey to a healthier you at Costa Navarino
The legendary Greek-American ultra-marathon runner describes how Navarino Challenge became a part of his mission to promote a healthy lifestyle
By Giorgos Tsiros
In 2007, Wired magazine described Greek-American ultramarathon runner Dean Karnazes as "The Perfect Human", while Time ranked him among the 100 most influential people in the world. Just one year before he had added a world record to a long list of astonishing achievements by completing 50 marathons in as many different states over the course of 50 days. Born to a family with Peloponnesian roots and raised in Los Angeles, Constantinos Karnazes, a champion athlete and published author has helped to establish Costa Navarino and the region of Messinia as a sports tourism destination in the role of ambassador for Navarino Challenge.
The yearly sports event promotes the benefits of a healthy lifestyle by bringing together the local community, visitors from other parts of Greece and the world, and professional and amateur athletes of all ages and abilities.  Since its first edition in 2013, Navarino Challenge has gained no less than 45 international and national tourism awards. This fall, from October 21 to 23, it will celebrate its 10th anniversary with more guests and sports training sessions, among other activities, than ever. We took this opportunity to talk to Dean Karnazes about Greece and especially Costa Navarino as a sports destination and the importance of health-conscious living.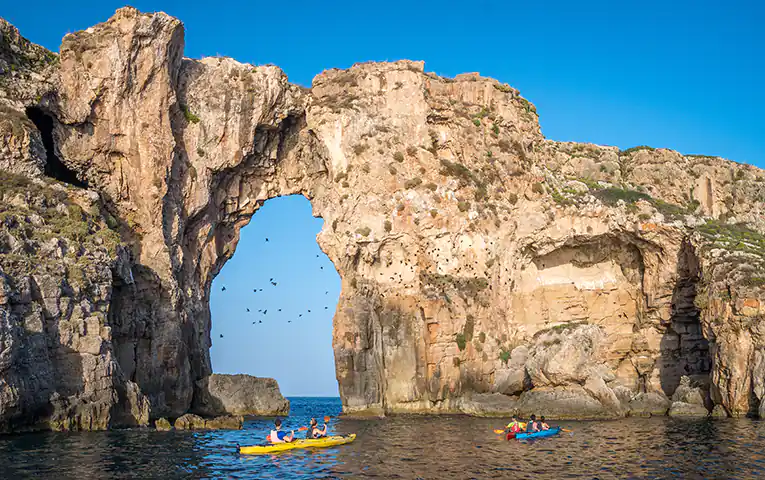 First of all, I want to ask you about the 10th edition of Navarino Challenge, to which you've been a key contributor right from the start. Are you happy with how the event has evolved? Do you believe it has accomplished its mission to promote a healthy lifestyle in the community?
Navarino Challenge has grown and transformed beautifully over the past decade. It is important to understand that the event is a collaboration between the Costa Navarino resort and Active Media Group, and we have all contributed to its success. My mission to promote healthy, active living and the Mediterranean diet has been realized through the tireless work of my Greek partners. Nothing makes me prouder.
Are there any particularly fond moments you would like to share with us?
There are so many wonderful memories. Watching young kids cross the finish line with smiles on their faces is most endearing, and it was fantastic to see my parents, Fotini and Nicholas, run the 5K among the olive trees of Messinia—and they are in their 80s!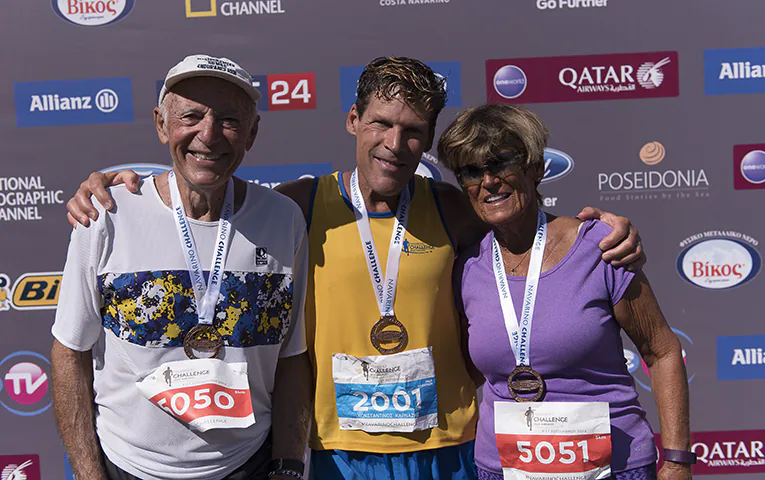 You have contributed to the story of Costa Navarino in many ways. I would like to hear your point of view on the destination as it moves on to the next stage of its development and how it offers the best of the Mediterranean in terms of natural scenery, Greek food, great hospitality, and a multitude of diverse activities.
While Costa Navarino has grown into a prestigious top-tier destination, the resort still offers authentic Greek hospitality at its finest. The service is world class, and the food is outstanding. I have traveled around the world and stayed at many of the top holiday destinations, and I can say that Costa Navarino is unsurpassed.
What everybody wants in terms of well-being has changed profoundly since Covid-19 hit, and the wellness industry is taking alluring new directions. How do you think Costa Navarino can fulfill this demand?
Covid-19 has forever altered the way people prioritize health and well-being. With the pandemic we have seen how delicate and short life can be, and there is a feeling of urgency to live a healthier lifestyle. Costa Navarino is an ideal place for starting a new journey to a healthier you. The accommodations, the food, and the fresh, clean air rejuvenate the body. You have to experience it to understand what I am saying: after you visit you will be transformed.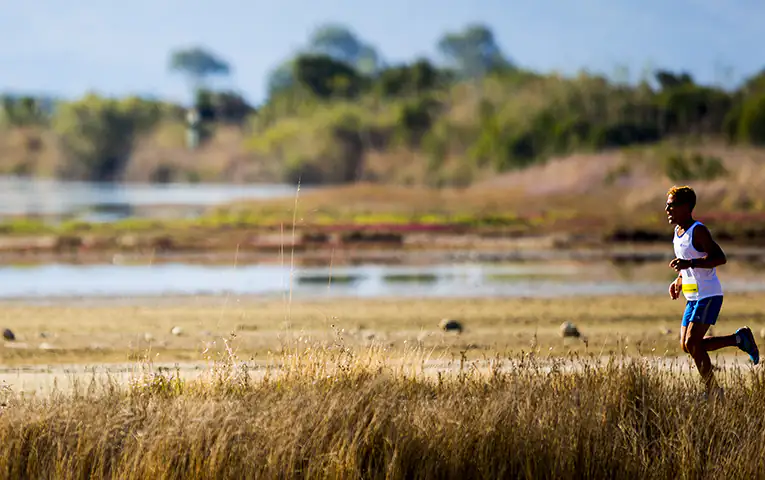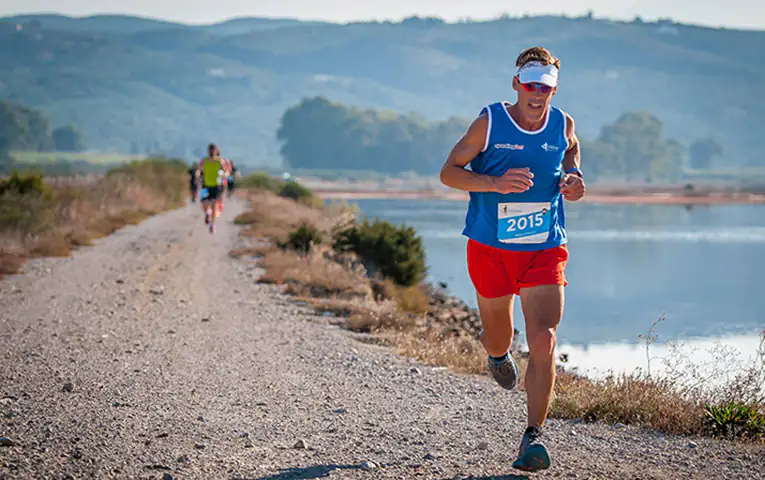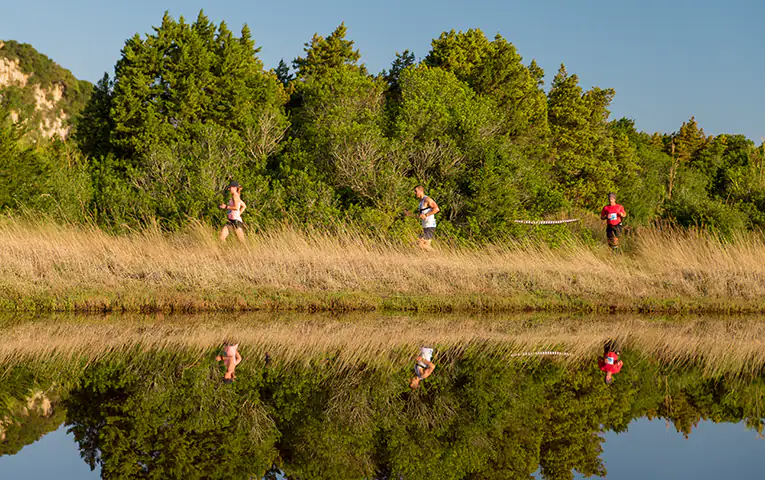 You have devoted your life to pushing yourself to the limit and have achieved many historical accomplishments along the way. Do you have any particular tips to offer people your age who want to introduce exercise and a healthy diet into their lives but find it hard to maintain the required discipline?
I have done extreme things like run a marathon to the South Pole and race across the Sahara Desert. Having the discipline to train is part of my passion for achieving a personal best. For those who lack the motivation, I would suggest finding an activity you enjoy. Make exercise play; have fun and put away your phone. Make your health a priority and an important component of who you are. Will it be easy? No, it won't. But that's why becoming healthy brings such a great sense of inner satisfaction.
How about kids? Is there a secret to introducing them to a healthy way of life from a young age?
Kids naturally love to run and play. It is important to provide them with the time and open spaces to enjoy being active. The biggest influence on the health and fitness of a child is the parents. When parents tell me they are concerned that their kids eat poorly and don't exercise, I ask them: Do you eat well and exercise? Kids follow the examples of their parents.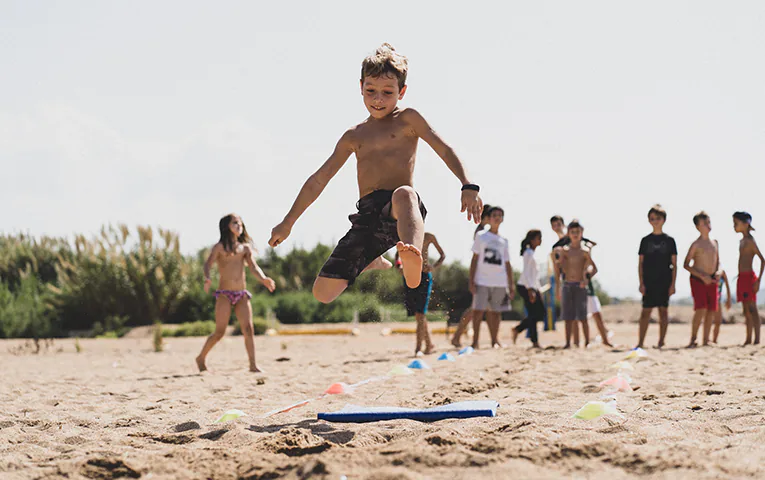 Do you believe that society as a whole, at least in the developed world, has become more conscious about adopting healthier habits in the last few decades?
From studying the classics I have learned that humanity is filled with contradictions. While the developed world has become more conscious about adopting healthier habits and eating better, the global obesity levels are rising. These two trends are happening in parallel. It is encouraging that general awareness has increased regarding the importance of healthier living—eventually the trend will reverse and people will become more fit. We must each take responsibility for our own health; that is where it all begins.
Last but not least, what's the next chapter in the amazing life of Dean Karnazes?
I am a restless explorer and am always dreaming of the next adventure. In 2023 I plan to run from the lowest place on earth to the highest, from the Dead Sea to Mount Everest, following some of the pathways first charted by Alexander the Great. The entire run should take between five and six months. After that I look forward to another great decade of Navarino Challenge and celebrating the 20-year anniversary at Costa Navarino!
*All photo rights: Navarino Challenge