PLAY
Ten outdoor activities to enjoy at Costa Navarino
From family fun for all ages to adrenaline-pumping thrills for the more adventurous, Costa Navarino's rich program of activities offers great ways to spend your day while practicing sports in Greece.
Edited by Paulina Björk Kapsalis
The natural beauty and warm climate of Messinia invite you to spend your days outside, and there are so many things to do! Here are our favorite ways to enjoy the outdoors at Costa Navarino: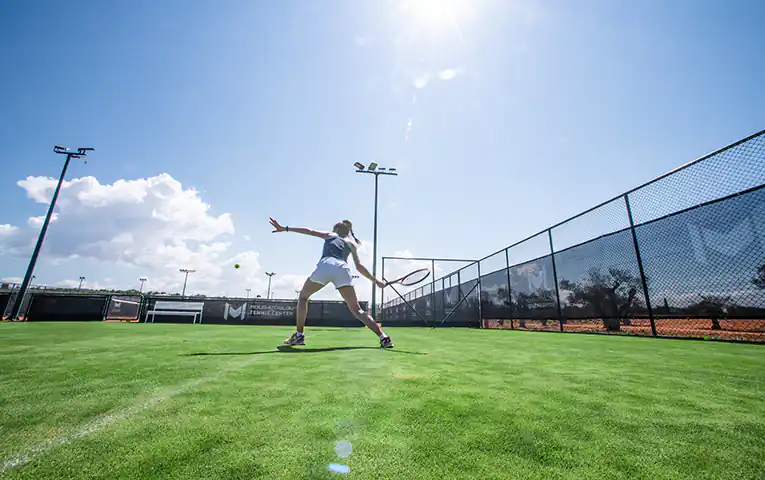 Improving your backhand with a professional coach
You can enjoy yourself and improve your tennis game with the help of a professional team handpicked and trained by Patrick Mouratoglou, one of the world's best tennis coaches in the first Mouratoglou Tennis Center in Europe. Featuring 16 brand new, state-of-the-art courts with all types of surfaces, built to Grand Slam standards and overlooking the Ionian Sea, Mouratoglou Tennis Center, Costa Navarino offers a wide range of programs for players of all ages and levels. You may choose from personal and group training sessions, half-day tennis camps for children, tennis tournaments for adults and more. In addition, there are also several courts for badminton, squash and padel tennis.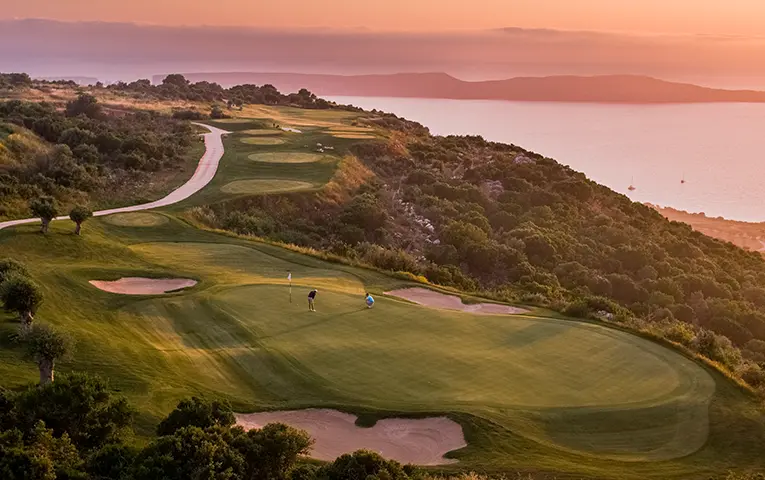 Taking a swing at golf
Whether you're grabbing the clubs for the first time or a seasoned player boasting a low handicap, a round of golf at one of the destination's four award-winning signature 18-hole courses is one of the most satisfying ways to spend an afternoon. Designed with respect and love for the Messinian landscape, each course showcases a different aspect of nature in the Peloponnese – from the mesmerizing views of the Ionian Sea to the rolling green hills above. Renowned as one of Europe's prime golf destinations, players can enjoy downtime at one of the three clubhouses and find everything from shoes and buggies to full sets of golf clubs for hire, while the Navarino Golf Academy offers professional instruction tailored to your specific needs.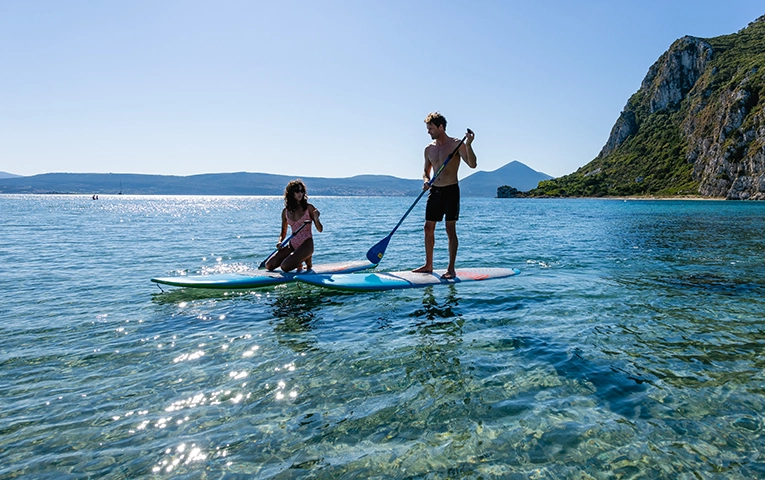 Riding the big blue
With the sea at your doorstep every day, it would be a shame not to take advantage of the brand-new sea sports club. Here you'll find everything you need for family watersports holidays to remember, as you catch the waves on a windsurf board, experience the rush of wing foil, get a workout on a stand-up paddle boarding (SUP) or take a kayak out to explore the Omega Beach.
Biking around
You can pedal down the coast, between golf courses or into town. You can go off-road for some unbeatable exercise on nearby mountain bike trails or join a guided cycling tour. Why not take your family on a fun day of exploration, with child seats or bike trailers for the little ones? Costa Navarino offers you a selection of bicycles, perfect for getting around the wider area.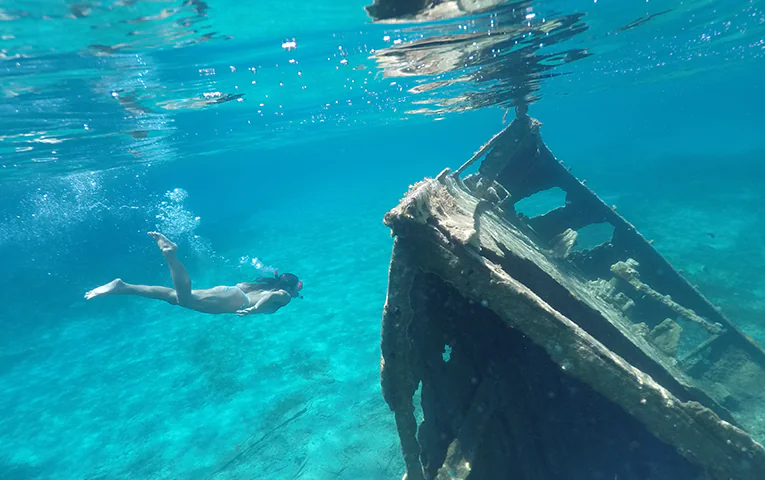 Discovering the deep
The islet of Proti, known as the Pirates' Island, isn't just beautiful above water; divers can vouch for its incredible undersea beauty as well. If you're a beginner, the clear Ionian waters are a wonderful place to learn, with the help of certified instructors. For families, there's no better way to learn about marine life than on a fun-filled snorkeling safari.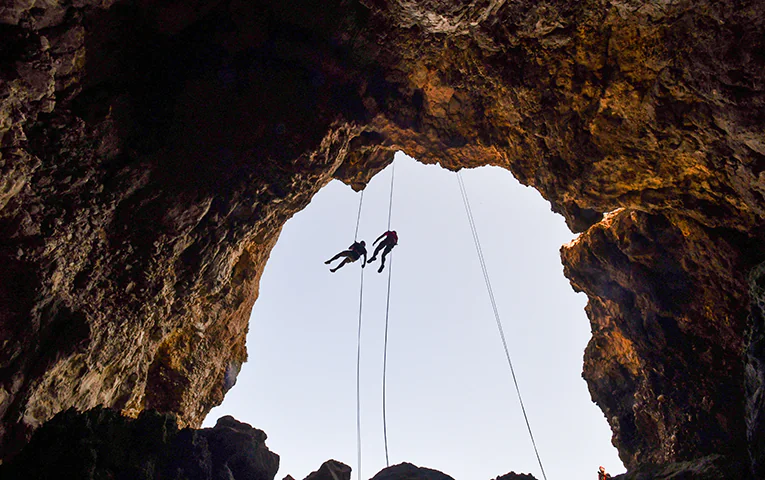 Reaching for the top, or rappelling by the bay
Sometimes working hard for something makes it more enjoyable when you get it. For the most incredible vistas, you can go climbing. The rock-climbing routes on the islet of Proti offer sublime views of the Ionian Sea, as does the rappelling on the island of Sfaktiria in Navarino Bay. Alternatively, the indoor climbing wall is a highlight for many young guests, and a good place to prepare for an outdoor adventure.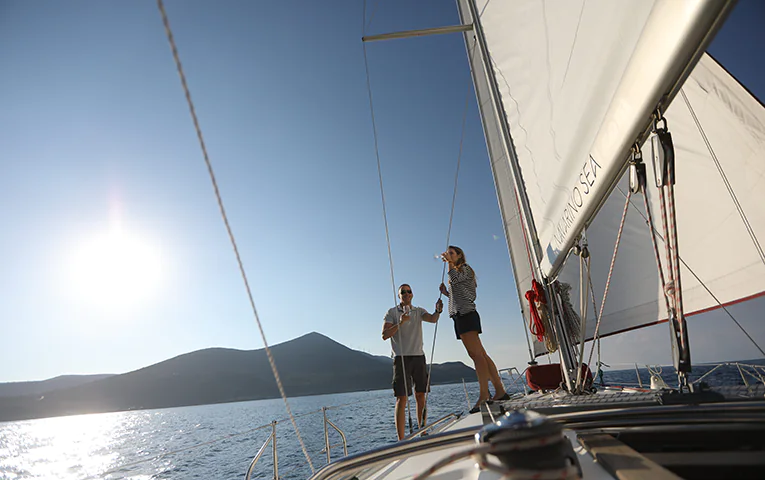 Going out to sea
Looking at the sparkling blue Ionian waters all day could have you longing to head out to sea. Thankfully, there are plenty such options. Set forth under sail or board a motor yacht for a carefree day on the water, exploring hidden coves and secluded beaches. Mini cruises are available daily, and all trips include delicious lunch services.
Exploring Messinia
We love discovering our surroundings on foot. From the Neda River to Gialova lagoon, there's so much to see in Messinia. If you're not sure in which direction to head first, Costa Navarino has you covered. Choose from a number of themed walks and discover the history, traditions and gastronomic delights of the region, or opt for a more adventurous trekking experience that will reveal some of the area's natural wonders.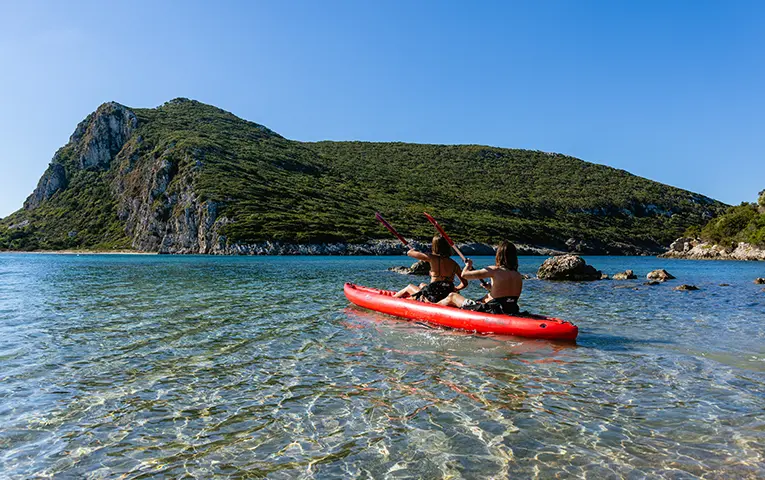 Hitting the waves
Not everything about your vacation needs to center around rest and relaxation. Why not jump-start your heart with some of the motorboat sports available on the beautiful waters of Navarino Bay? Try wakeboarding for breathtaking jumps and crazy tricks, hop on a jet ski if you have a need for speed, skim across the sea on a set of water-skis, or take a turn at tubing for some adrenaline-pumping splashes. Whatever you pick, Certified experienced instructors are on hand to help you out.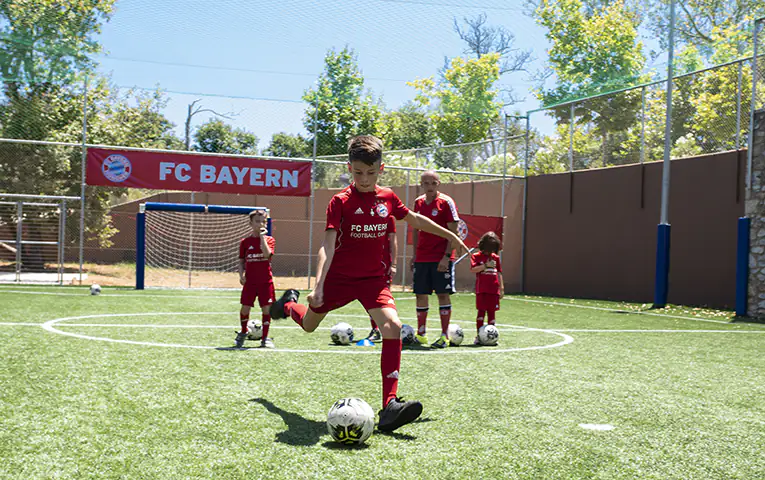 Mastering your shooting skills
Become an expert in ball control and dribbling and learn the secrets of football with the official coaches of FC Bayern Football Camps. What could be better than pairing a morning of fun and relaxing on the beach with an afternoon tournament? The soccer field, which features artificial grass, is fitted with lights for night matches, promising unforgettable moments of excitement and fun for children and adults alike.