STAY
Why everyone is talking about Mandarin Oriental, Costa Navarino
Boasting a unique architectural design that blends into the surrounding landscape, the first property of the Mandarin Oriental Ηotel Group in Greece offers the finest in hospitality.
By Alexandros Spyridonos
Nestled on the shore of the historic bay of Navarino, one of the most unspoiled and breathtaking spots in the Mediterranean, a new resort is creating a lot of excited buzz in the world of travel. Mandarin Oriental, Costa Navarino, the Group's first property in Greece, combines a unique setting of natural beauty and the traditional Messinian architectural style with the legendary service for which Mandarin Oriental is renowned.
So, what can guests expect? The resort is the perfect place for those seeking to create memorable moments with family and loved ones in luxurious surrounds. As adults unwind and indulge in endless possibilities for relaxation, fun, and adventure, younger guests can be entertained with a wide range of creative activities in dedicated spaces designed expressly for their needs. Meanwhile, a private beach, located right in front of the resort, tempts guests to enjoy themselves by the sea and take in mesmerizing sunsets as the sun dips below the horizon. But that's not all…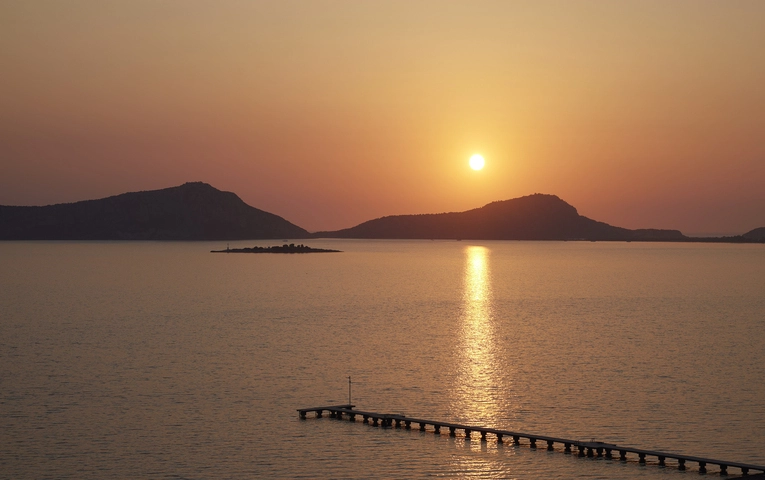 A place of reinvigoration and tranquillity
Situated in the serene natural surroundings of Messinia, the resort is an idyllic relaxation destination. Mandarin Oriental's signature wellness therapies and the healing power of natural local products have created a haven where everyone can unwind and rejuvenate. In addition to single-occupancy and double-occupancy cabins, this world-class spa also features a 25-meter indoor-outdoor pool with enchanting bay views. An outdoor pavilion hosts salubrious in-nature treatments, while the Fitness Center offers modern strength training and golf fitness programs.
The beautiful outdoor training zone is the ultimate setting for your usual workout or a new exercise routine, under the helpful supervision of one of our experienced trainers. Costa Navarino's location provides its guests with various outdoor activities, from golf games on spectacular, award-winning courses to scuba diving visits to ancient sunken ruins to countryside hikes; the options for outdoor fun while communing with nature are endless.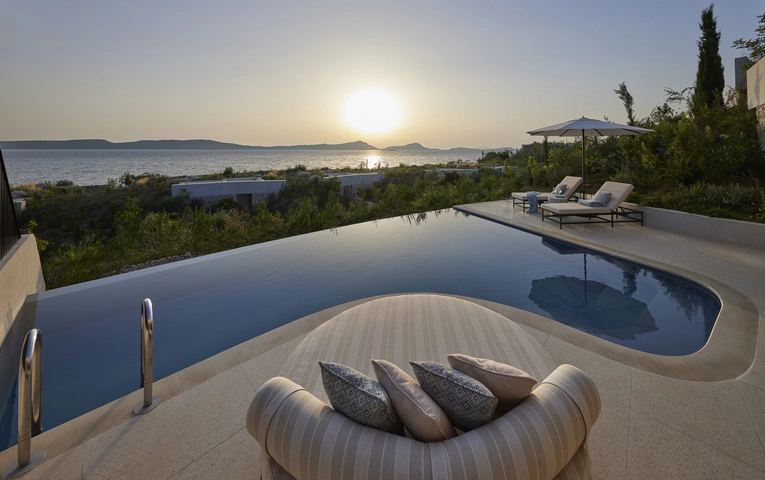 What's cooking?
The resort's food and drink options will impress even the most demanding palates. Serving creative cuisine and beverages in immaculately designed surroundings, the bar and restaurants exude style and elegance. The chefs are committed to sourcing exceptional local ingredients from Messinia and delivering unique gastronomic experiences, all overseen by Executive Chef Bertrand Valegeas. From authentic Greek cuisine to Levantine delights and from modern French dishes to a degustation pizza menu, five different concepts offer unique culinary selections all day, with menus honoring local culture while also providing a wide variety of favorites from international cuisines. Fans of tailor-made experiences can bask in the luxury of the exclusive private dining space, equipped with one 14-person dining table capable of hosting everything from family-style dinners or wine-pairing meals to refined cigar-and-brandy sessions or engaging cooking classes geared to any age group, where the chef will show participants how to prepare dishes of their choice.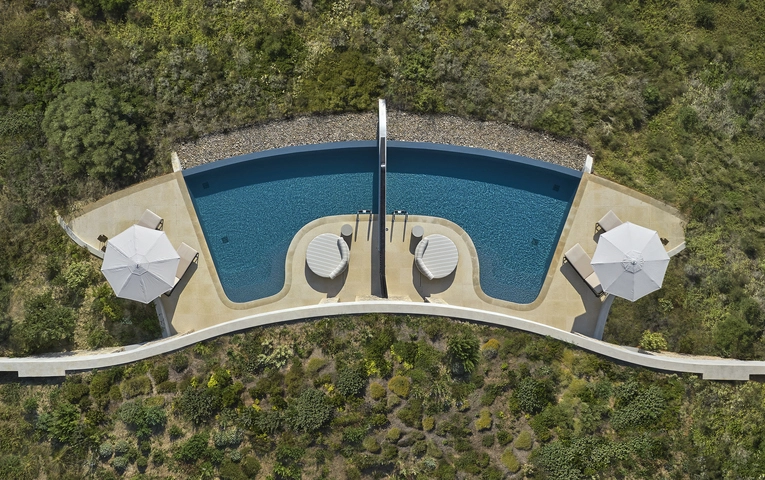 A word from the chef
"One of the main reasons I'm pleased about my collaboration with Mandarin Oriental, Costa Navarino is that I'll be working in the region of Messinia. Just a stone's throw from Navarino Bay is a wonderful farm with everything we need to prepare real food with high-quality standards. On this farm, which is managed by a large, close-knit family, I've tasted the most amazing fresh eggs with bright orange yolks that are full of flavor. We use them in our Greek breakfasts to make juicy kayana (traditional scrambled eggs with tomato), Greek pies with flour from our own stone mill, and many other dishes," says Valegeas. Zero-kilometer philosophy, conscientious suppliers, and top culinary techniques are crucial to his team's cooking, but the appeal to diners doesn't stop there…
"Apart from our sustainable approach, which is so important in gastronomy today, we spoil every guest by offering incredible views at every venue. You might get lost in thought gazing out over the famous golf courses while you eat a fine meal in the French brasserie, or staring out to sea at the restaurant Tahir, right on the sand, where magnificent sunsets, delicious eastern Mediterranean food and relaxing hookah pipes await you. At Pizza Sapienza, you'll have something else to look at: the chef at work! There's an exclusive omakase pizza experience at a counter with only 12 seats and a degustation menu that you won't find anywhere else. Whether it's a meal at one of these enchanting spots, or something from our contemporary Greek restaurant, the culinary experience is an integral part of a truly carefree stay."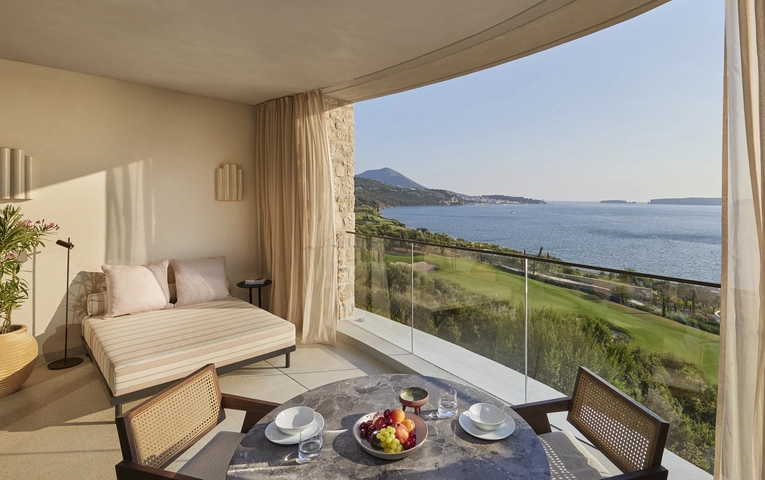 Be one of the first guests to visit Mandarin Oriental, Costa Navarino.