DISCOVER
Sun, Sand, and Serenity: Unveiling Messinia's Best Beaches
Sand dunes, pebbles, plunge pools, and boat excursions – beachgoers in Messinia are spoilt for choice.
Edited by Paulina Björk Kapsalis
We love the sounds of the sea. When you dive into it, the crushing of soft waves is replaced by the music of moving sand and pebbles. These are the sounds we connect to summer in Messinia, but not all of them; On some days, they're replaced by the burble of a waterfall and sometimes by the hum of a boat. It all depends on where we choose to go for a swim that day. What's certain is we'll be swimming somewhere.
Below are twelve of our favourite places to dive in.
The Dunes Beach, Costa Navarino
We could spend our whole summer on The Dunes Beach, stretching for more than 1 kilometer along the coast at Navarino Dunes. When the sun sets into the Ionian, it turns a spectacular golden shade, and functions as a refuge for nesting loggerhead sea turtles (Caretta caretta).
Large enough that it never gets crowded, this stretch of coast is ideal for serene strolls by the water, but for guests at the resorts of Costa Navarino, there are also serviced sunbeds and anything else you might need. The beach is home to the famous Barbouni restaurant, and guests can practice plenty of water sports, join yoga sessions, and even enjoy a massage set up through the renowned Anazoe Spa.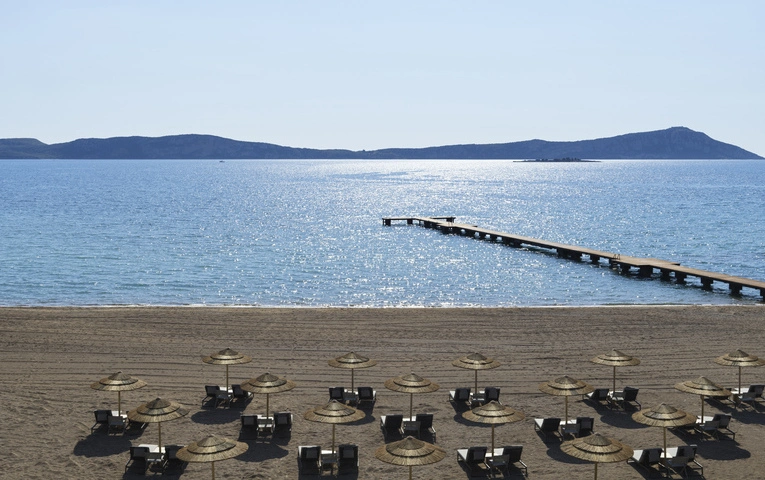 The Beach at W Costa Navarino
Just in front of W Costa Navarino, it is the most interesting new addition to any beach lover's map of Messinia. The long, white-sand beach in the famous bay of Navarino, with a view towards Sfaktiria island, is home to the destinations' beach club Parelia, where guests of Costa Navarino can eat, drink, and enjoy frequent events and live DJ sets. There's also a brand-new water sports center, catering to thrill-seeking guests with activities like windsurfing, kitesurfing, stand-up paddle boarding, wake surfing, and wing foiling.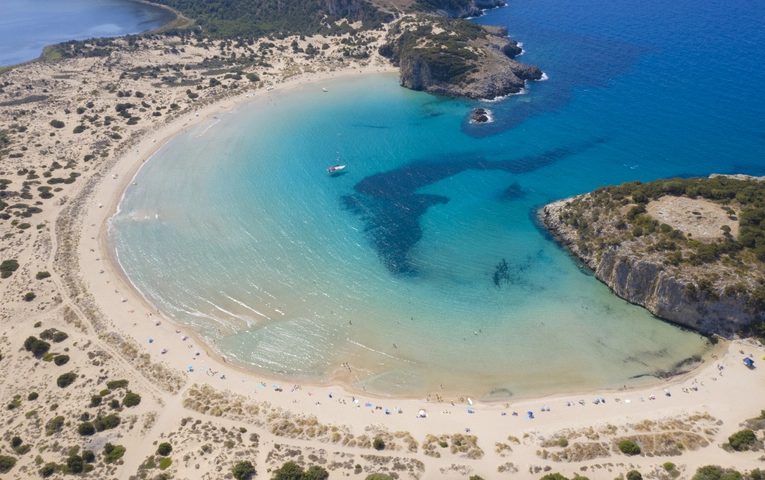 Voidokilia Beach
One of Greece's most iconic beaches, it truly stands in a class of its own. Its stunning shape, akin to the Greek letter Ω, paired with soft sand and vibrant turquoise waters, is so striking that one might almost mistake it for being artificial. Far from it, this beach is a pristine slice of nature nestled between the Gialova Lagoon and the sea, residing within the protection of a Natura 2000 area. In its unspoiled state, the only traces of humans are the visitors themselves, often plentiful during the high season.
Following a refreshing swim, a venture uphill above the sand dunes will reveal a vaulted tomb purported to belong to Thrasymedes, son of King Nestor. As you contemplate the possibility of sharing these shallow waters with ancient Greeks, you might also imagine the mythical characters that were part of this landscape. The name Voidokilia, translating to "ox belly," is rooted in a myth. This tale involves Hermes, who stole oxen from his brother Apollo and concealed them in a nearby cave. To make amends, Hermes later gifted Apollo a lyre crafted from the shell of a loggerhead sea turtle, a species known to nest on this very beach.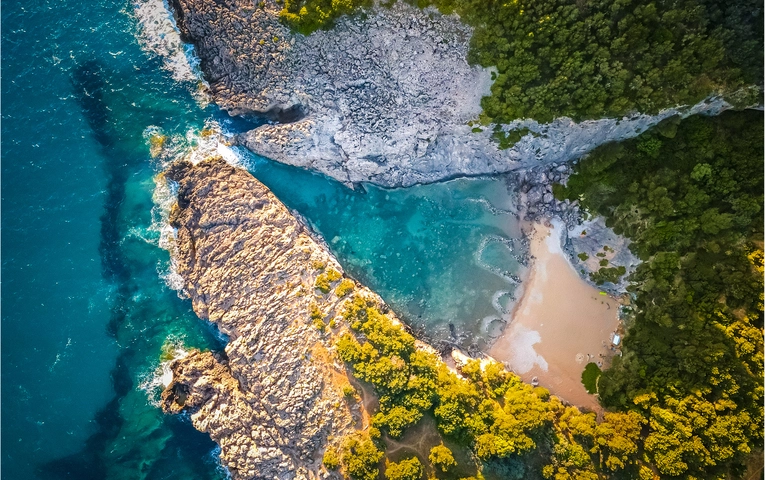 Glossa Beach
For a more tranquil swimming experience, follow the footpath from Voidokilia to the secluded Glossa beach. Tucked away among trees, the last stretch of this path often rewards you with solitude or the minimal company of a few overnight campers. Positioned at the base of an inlet, the beach is continuously fed with water through a narrow mouth that effectively keeps out both waves and boats. The beach showcases a blend of sand, pebbles, and argil clay.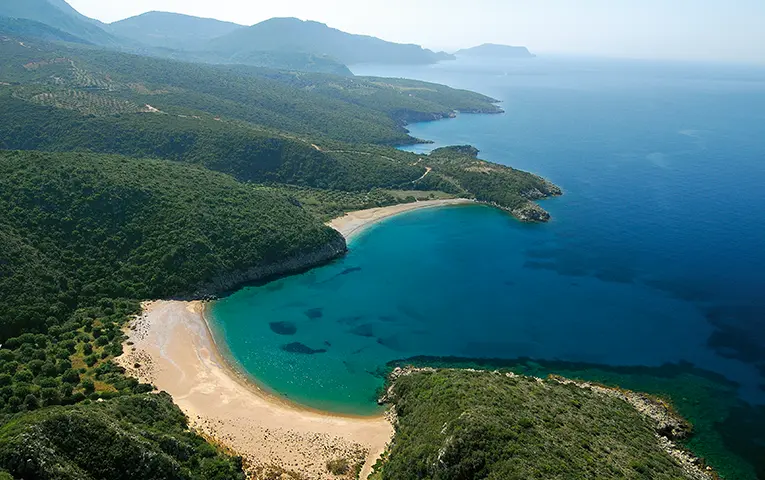 Marathi Beach
A lesser-known gem that hosts two pristine sandy beaches, aptly named Small and Big Marathi, boasting crystalline waters. Nestled between Finikounda and Koroni, most visitors journey here by boat, though a dirt road branching off the main route between Finikounda and Tsapi provides land access. But remember, this is our little secret.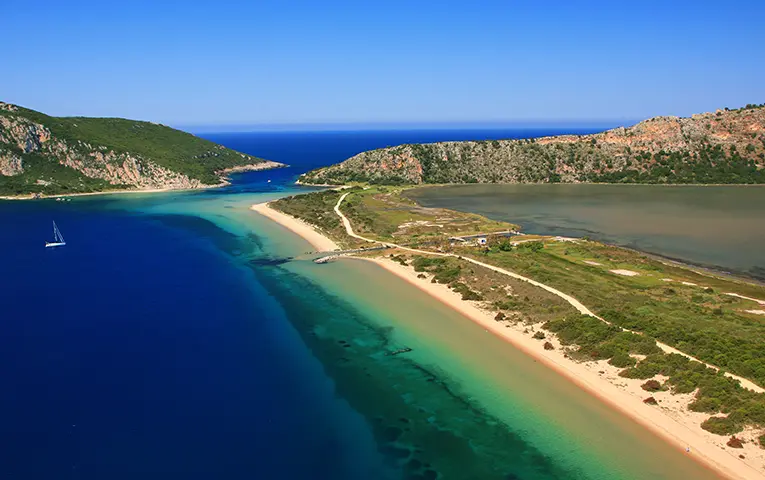 Chrysi Akti
Stretching an impressive 4 kilometers, Chrysi Akti winds from the town of Gialova along the crest of the bay of Navarino, passing through a nature reserve protected by the Natura 2000 network. While sections of the beach offer sunbeds and amenities, the main attraction lies in the immersive natural experiences it provides. From the farthest edge of the beach, visitors have the opportunity to spot migratory birds in the lagoon, follow a walking trail to Paleokastro Castle and Voidokilia, or venture into the water for a swim over to Sfaktiria Island's beach.
Kantouni Beach
Small in size and devoid of tourism facilities, Kantouni Beach is one of our favourite destinations for a boat trip. Its underwater terrain, dotted with large rock formations, makes snorkeling here an exhilarating adventure. Remember to pack snacks and ample water, and consider lingering until late to enjoy a breathtaking sunset.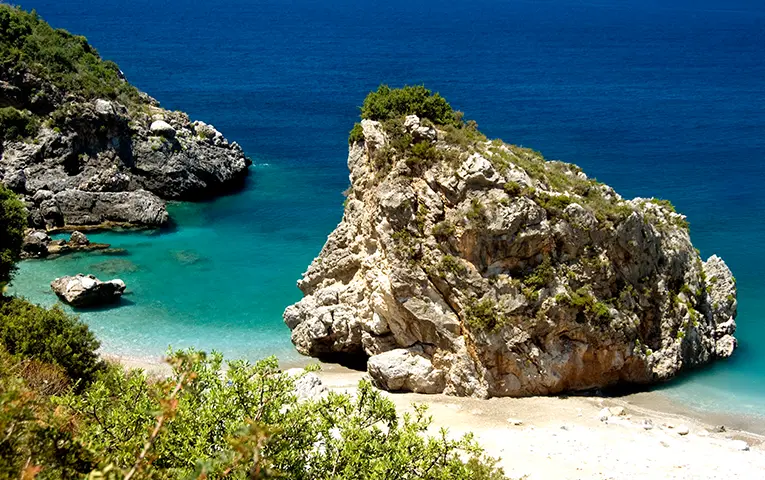 Foneas Beach
Should you feel the allure of a road trip, chart a course for Foneas. This white pebble beach is among the most beloved in the Peloponnese, mainly due to the impressive giant rock standing majestically in the middle of the beach. This geological marvel not only provides stunning photo opportunities but also serves as a fun launchpad for diving into the sea. While the beach doesn't provide sunbeds, a cantine is conveniently available for snacks and refreshments.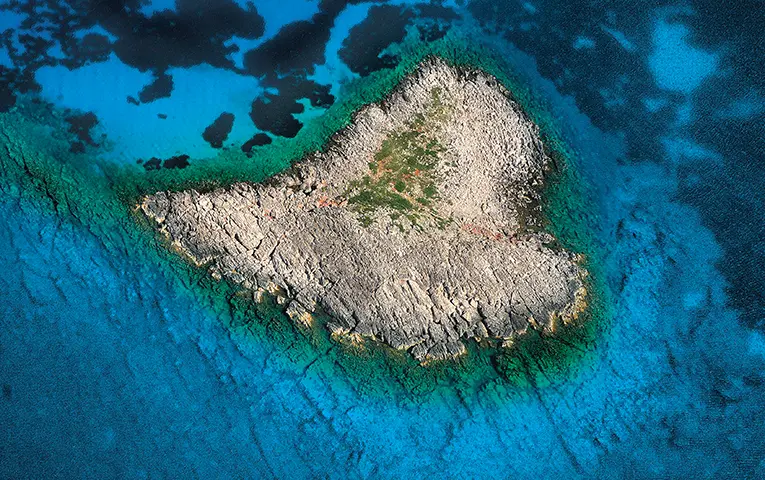 Island excursions: Sapientza, Proti & Sfaktiria
Scattered along the Messinian coast of the Ionian Sea are several enticing islets. Unlike their larger, well-known counterparts, these small patches of paradise are gems waiting to be discovered.
Sfaktiria, known as "slaughter/sacrifice island," is situated just across the bay from Navarino Waterfront. Despite its eerie moniker and history, it now serves as an idyllic excursion spot. You can access its enticing blue waters by swimming from Chrysi Akti or taking a boat ride.
Other worthwhile destinations for a boat journey include Ammos Beach on Sapientza, just across from Methoni village, and Vourlia Beach on Proti, positioned north of Costa Navarino.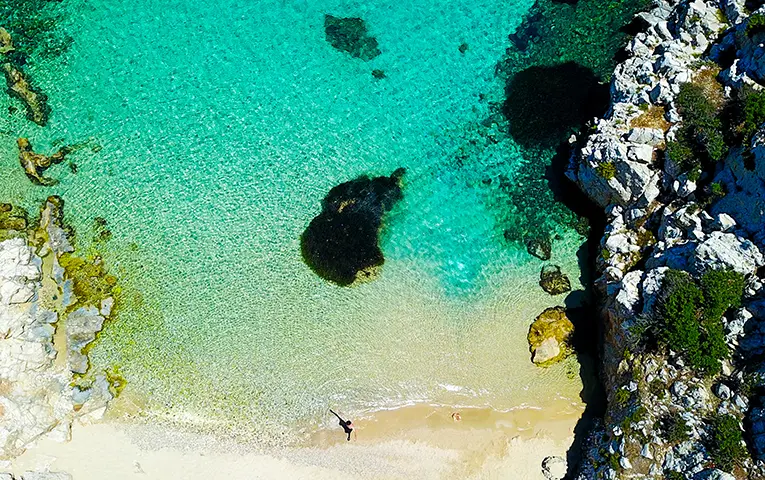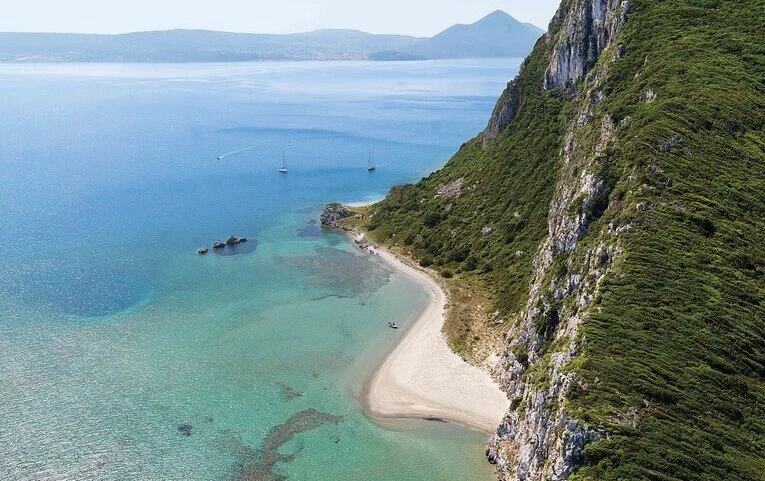 For those seeking an alternative: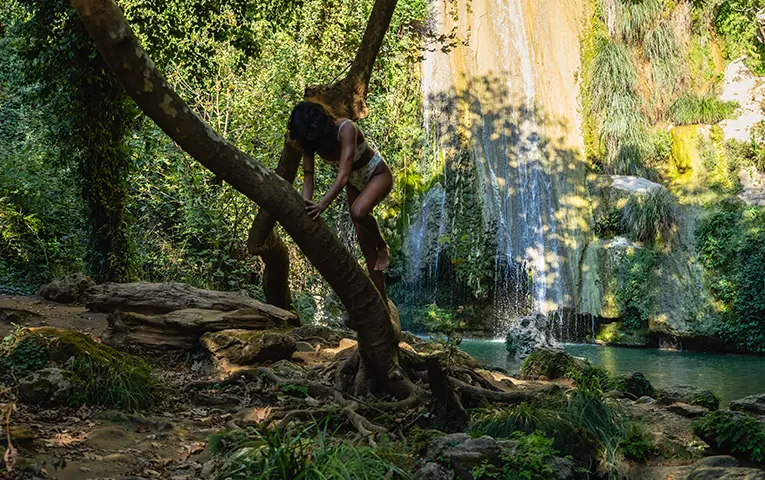 Kalamaris Waterfall
Consider heading to the verdant hills a few kilometers from Costa Navarino for a distinctively refreshing dip. Kalamaris Waterfall, a favourite spot during warm summer days, truly shines in spring. During this season, the water flow is most formidable, filling the 1.8-meter-deep plunge pool with fresh, cool water. To reach this location, you'll navigate a narrow path through an enchanting forest of oak, sycamore, and pine trees.