TASTE
Why we always get our souvenirs and gifts from Navarino Icons
The Mediterranean diet benefits are based on the right choice of ingredients. These are the local products we bring back home to enjoy as we reminisce and boost our health.
Edited by Paulina Björk Kapsalis
In a way, a simple meal cooked with locally sourced products can tell us more about Messinia than a guidebook ever could. Not only do we learn what grows in its soil and how produce is preserved and prepared, but we get to experience the flavors and smells that today's locals, and people of the Peloponnese throughout the ages, have enjoyed every day. Some products, such as the precious olive oil made from centuries-old olive trees here, have been a treasured part of Messinian diet for thousands of years, and when we drizzle that oil on our food, we can taste why. You don't even have to factor in the health benefits to fall in love with it; the experience of those flavors is enough. That's why we never leave Costa Navarino without picking up some edible souvenirs from Navarino Icons, Costa Navarino's gourmet food line, off the shelves of the Kafenio & Deli or the Navarino Collections shop.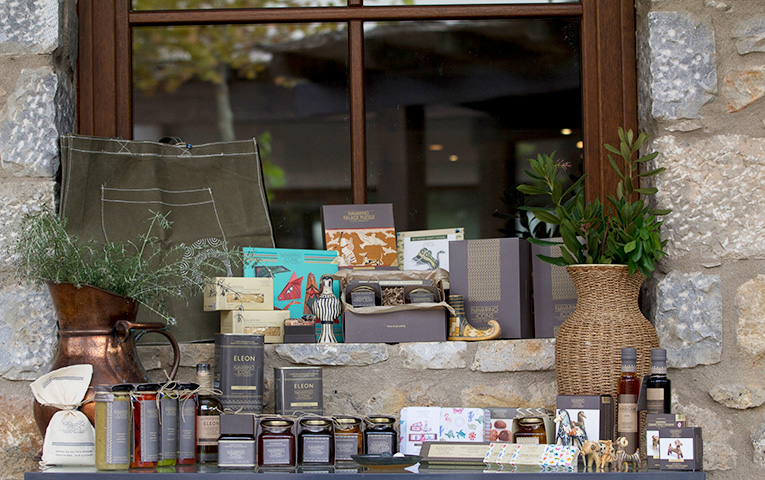 The multi-awarded line, inspired by the culinary heritage of the Peloponnese, was created to acquaint people with the region's rich history, by bringing to the table authentic products created in limited quantities by small-scale local producers. The idea is to promote this undiscovered yet easily accessible part of Greece, while still protecting and preserving its natural beauty.
The only difficult part, when shopping, is choosing, and we often end up bringing home more than a few food items, including spreads to enjoy for breakfast, ingredients used in Mediterranean diet recipes, and delicacies to give away as gifts. The wide variety of products, all drawing on the age-old traditions of Messinia and the Peloponnese, include an exquisite extra virgin olive oil, olives, honey, marmalades, preserves, dips and sauces.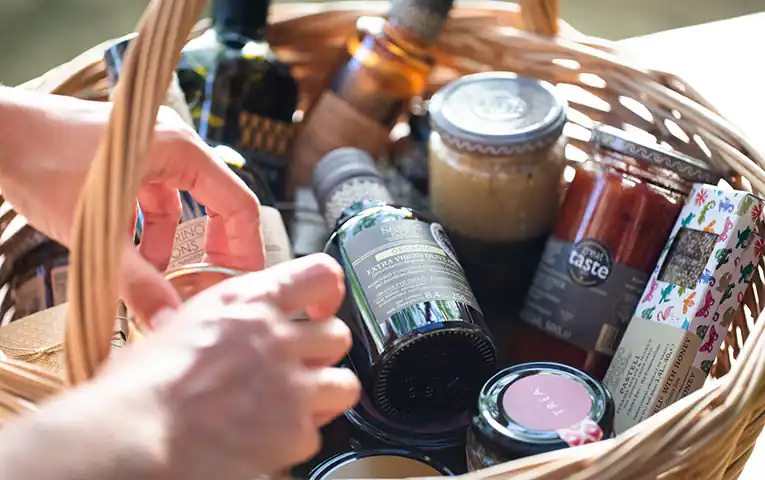 To create all of these products, Costa Navarino works with local producers who adhere to highly strict quality-control guidelines and use sustainable farming methods. Only natural ingredients are used in order to create flavors that echo the history of Messinia, with no preservatives or artificial colorings. These are simple, pure, authentic Greek products, made by people who respect the land they live on, and they've already received over 50 awards and accolades in acclaimed international competitions.
One stand-out product is the Navarino Icons Extra Virgin Olive Oil. Produced from the acclaimed Koroneiki olive variety that grows on the Costa Navarino estates, it was named an "EVOO of the Year" for three consecutive years by the World Ranking Extra Virgin Olive Oil.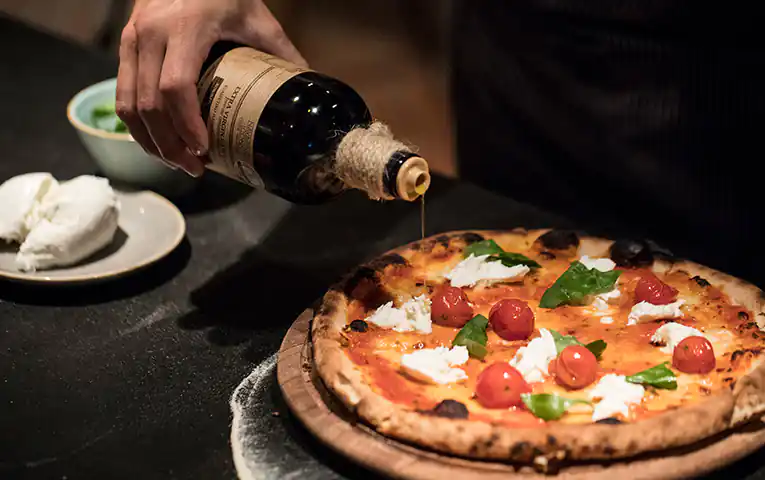 The majority of the olive trees harvested are between two hundred and a thousand years old, growing on the hills at an elevation of 300-500 meters above the Ionian Sea. The sea breeze, in combination with the morphology of the soil here, ensures a consistently exceptional crop, while the production method has been designed to preserve the fruity and spicy flavor and distinct aroma of the fruit. To achieve this, harvested olives are transferred to a nearby mill within two hours of picking, and they are immediately cold-pressed and malaxed in less than twenty minutes, thereby maintaining their distinct nutritional characteristics, the way they would have in ancient times when production quantity was always small.
Besides its great flavor, either when used as a cooking oil or drizzled generously over food before serving, the Navarino Icons extra virgin olive oil is a valuable product for anyone following the Mediterranean diet or generally maintaining a healthy lifestyle. It has been proven to contain remarkable levels of monounsaturated fatty acids, vitamins and valuable antioxidants such as polyphenols, known to help fortify the immune system and provide health benefits including a reduction in overall risk of heart diseases, inflammation, bad cholesterol and certain cancers.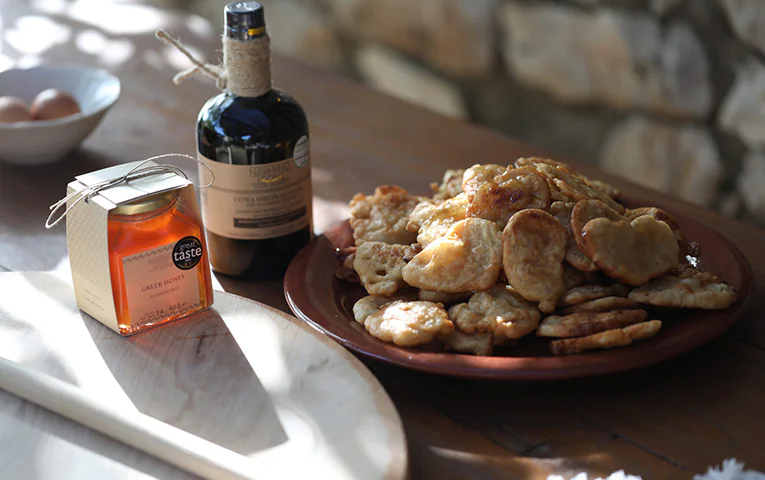 Another product we buy without even thinking every time we visit is the Navarino Icons Greek honey. It's harvested from colonies of bees that collect the nectar from the myriad flowers blooming all around us, and enjoying this honey at home is like returning for a walk along the Messinian coast. Naturally thick and golden, the pure honey is unheated and unfiltered, to preserve its nutritional benefits and highlight its delicate taste and aroma, and cold-packed by hand without the addition of artificial additives or flavorings. As another wonderful touch, a piece of fresh honeycomb straight from the hive is placed in each jar.
We dread that inevitable moment when our souvenir supplies are down to the last drop and lick; it's hard to live without them. But now there's great news! In addition to the shops at Costa Navarino, more than 600 physical stores around the globe, including several high-end landmark venues such as Harrods, Dean & Deluca, Eli Zabar, Zingerman's and Marks & Spencer, are currently stocking Navarino Icons products. And of course, you may find them online available for purchase.
[Edited version of an article published in Costa Navarino Stories, Issue 08]