EMBRACE
Messinian Authenticity: Experiencing Traditions Firsthand
From harvesting olives to cooking, singing, and dancing, the special moments you spend enjoying Costa Navarino's Messinian authenticity experiences will deepen your love for Messinia.
Edited by Paulina Björk Kapsalis
Stepping through the door at a traditional house near Pylos you're greeted with treats: a plate of lallagia (dough fritters) soaked in petimezi (grape must), and fruit preserves. This is your first taste of Messinian hospitality (philoxenia) and of the local cuisine, as you join a different kind of cooking class organized by Costa Navarino.
With a cultural history going back thousands of years, Messinia is steeped in deeply rooted and meaningful traditions. The songs that locals sing tell the stories of the past; the dance steps retrace those of far older celebrations; and food is prepared according to recipes taught by one generation to the next over centuries. Even star-gazing includes the past here, as you learn how the ancient Greeks used these same constellations to steer their ships across the sea in front of you.
Joining one of Costa Navarino's Messinian Authenticity experiences, you get to experience all this, and much more.
Enjoy a different kind of cooking class
An invitation to lunch from local women comes with a footnote: leave formalities at the door and, of course, bring the children along. In this country kitchen, you'll pick up authentic recipes and learn the secrets of the region's culinary tradition; you'll try your hand at rolling traditional fillo pastry, cook kokkoras krasatos (the local version of coq au vin), and prepare a galopita (milk pie), and other local dishes. But that's not all. You'll also get a taste of how the people here celebrate important occasions, as the women sing and dance. You can join in, too – they're happy to teach you the steps of the classic Syrtaki or the Kalamatiano. The evening comes to a close in the courtyard under the stars with a glass of homemade liqueur and dessert.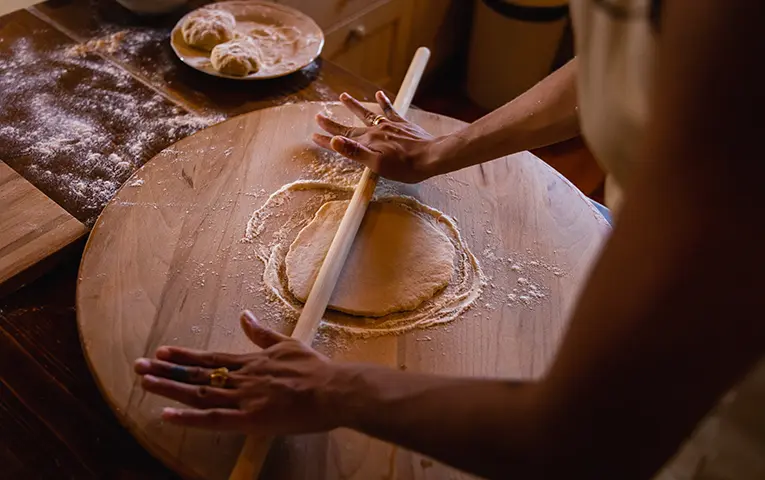 Harvest olives like the ancient Greeks and do olive oil tasting
Every autumn, the ripe olives on the trees in Messinia's vast groves are carefully knocked free with wooden sticks, picked through by hand, and then taken to the presses. From late October to the end of December, you can join the harvest for a day – an experience you'll never forget. Once you're done gathering the bounty, you'll learn all about the different varieties of Messinian olives, the production process, and the secrets of olive oil tasting. Alternatively, you could join a unique olive oil tasting session and learn from a local expert how to discern the subtle flavors of Messinia's renowned extra virgin olive oil.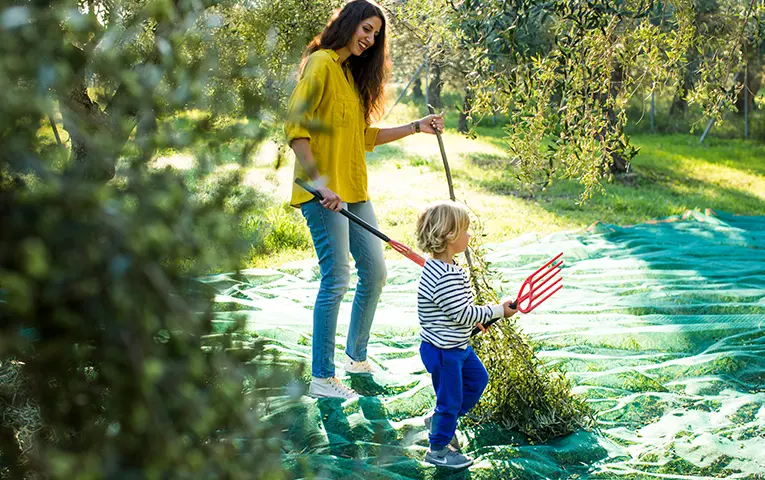 Take a master class on wine
For centuries, great wines have been produced from the grapes grown in this region. At a wine-tasting session featuring the Navarino Vineyards labels and accompanying snacks, you'll learn all about the history of wine in Messinia and the cultivation of endemic grape varieties, too. True oenophiles can join a master class on wine that introduces them to various Greek wine varieties and their distinctive colors, bouquets, and flavors.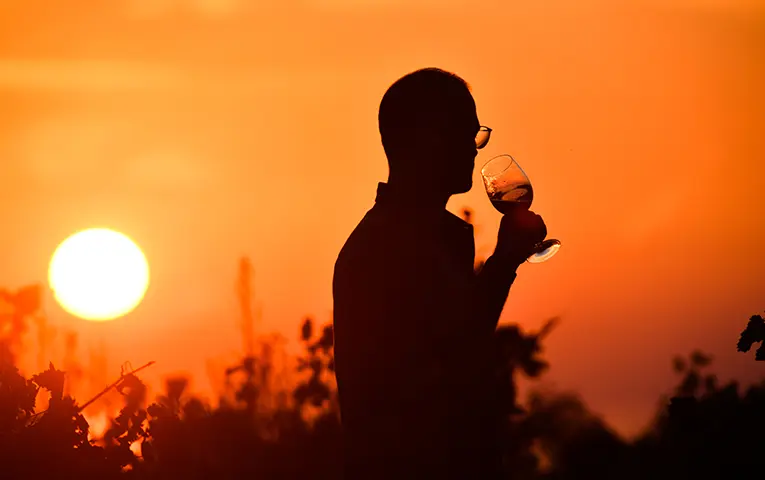 Walk like a philosopher
Talking over concepts while strolling about, just as the great masters and their students did at Aristotle's Lyceum in Athens, is the idea behind Costa Navarino's philosophy walks. Led by a university professor, the discussions cover the same existential questions that have troubled mankind since the era of the ancient Greek philosophers, from basic human values to the concepts of democracy and freedom of speech, and the notion of holistic healing – topics for each walk are different.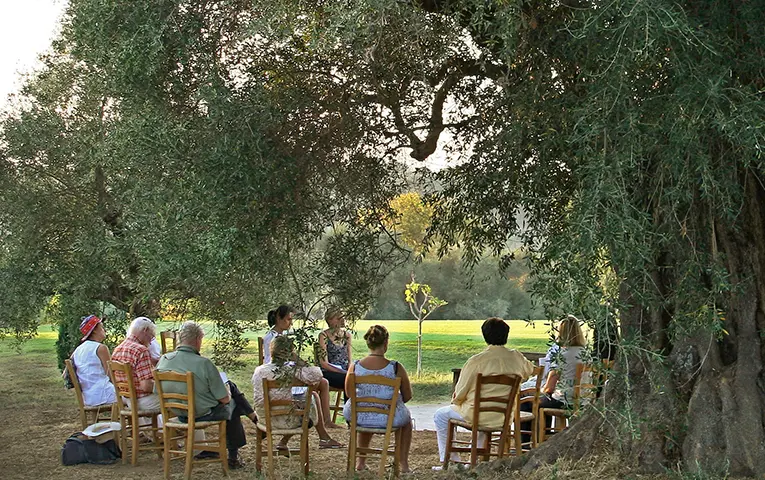 Experience true farm to table
Messinia's rich soil and favorable climate prompted the ancient playwright Euripides to call it "the land of the good fruit." Today, not only does the region export its agricultural products all over the world, but Messinians still cook using locally produced ingredients, making this region the perfect place to enjoy a true farm-to-table dining experience. Participants will visit the vegetable garden, help collect the seasonal produce, and enjoy a delicious outdoor meal surrounded by nature.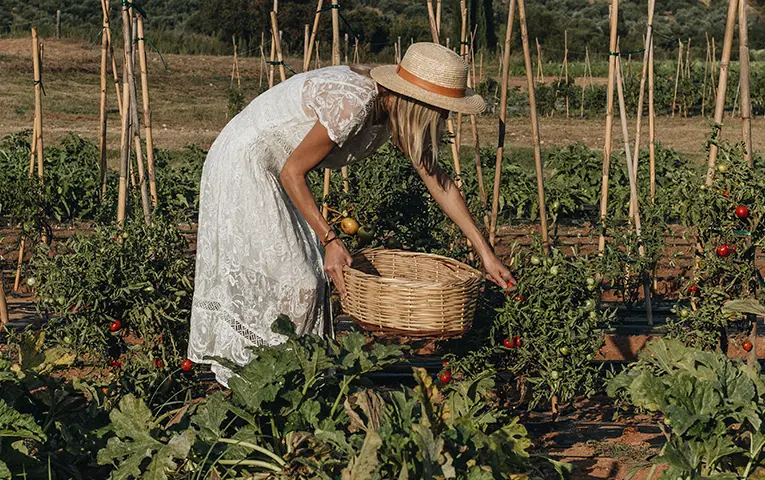 Go on a countryside picnic
Another outdoor dining experience that's so much more than a meal, a picnic surrounded by Messinia's unspoiled natural beauty is an experience you'll remember for a long time. To get there, you'll walk through historical places where you're encouraged to listen to, look at, and interact with the natural world around you, before finally enjoying your scrumptious spread of local delicacies, prepared with innovative care.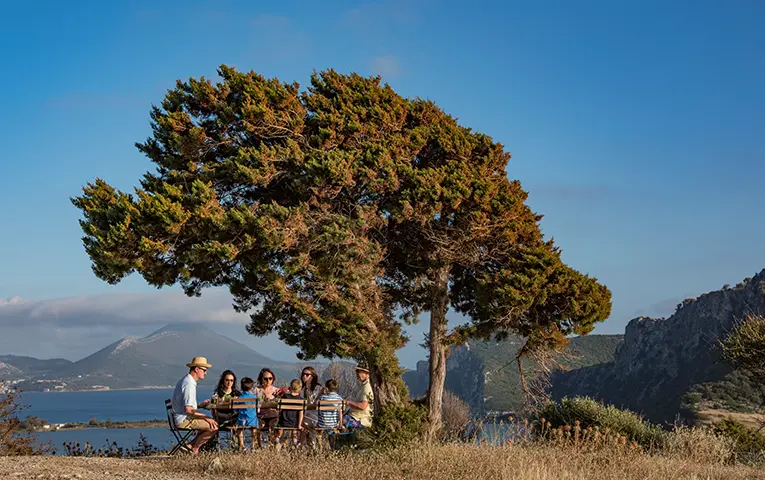 Learn the art of cheesemaking
Every part of a traditional Messinian meal is made locally – including the cheese. During a special cheesemaking class organized for large groups exclusively at Kafenio (traditional Greek café), local women will show you how they make tyromyzithra, a soft white cheese, from fresh goat's milk. The cheese will then be served with honey and cinnamon. You'll also sample other local cheeses, accompanied by delicious regional wines and seasonal fruits, and learn all the secrets of Messinia's time-honored production methods, passed down from older generations.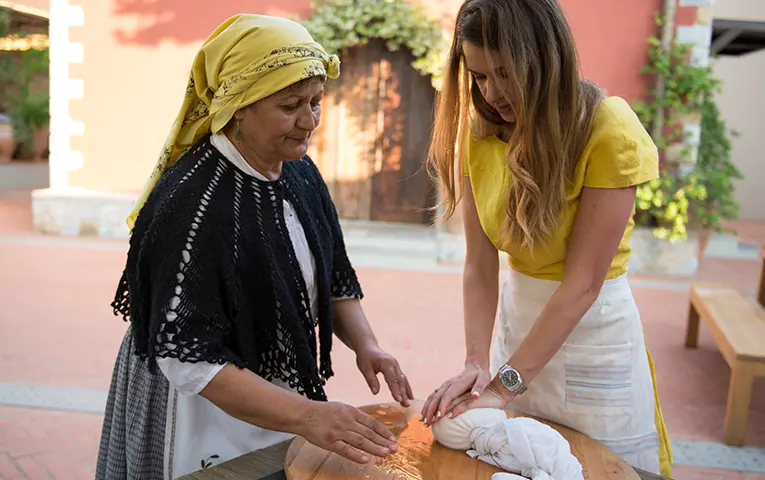 Discover the enchanting night sky
On summer nights, the sky above Costa Navarino shimmers. The sky is clear here, free from light pollution, and you can clearly spot constellations with the naked eye. With a telescope, you'll see planets, too. The walk from the hotel lobby to the deck where the telescope is set up helps your eyes become accustomed to the dark and serves as an opportunity for an introductory talk on the ancient science of astronomy, its roots in religion and mythology, and modern-day technological developments. An expert will help you identify the constellations, planets, and the Milky Way, while explaining the basic principles of stellar orientation as well.
Observe a local tradition for all the senses
On summer afternoons, the ladies of the Glyfada Cultural Association don traditional costumes, gather around a large wooden table and unite their voices in songs known as tragoudia tis tavlas ("songs of the table"). While they sing a capella, they prepare boukies (literally "small bites"), a type of homemade pasta that is offered to the guests at the end of the songfest.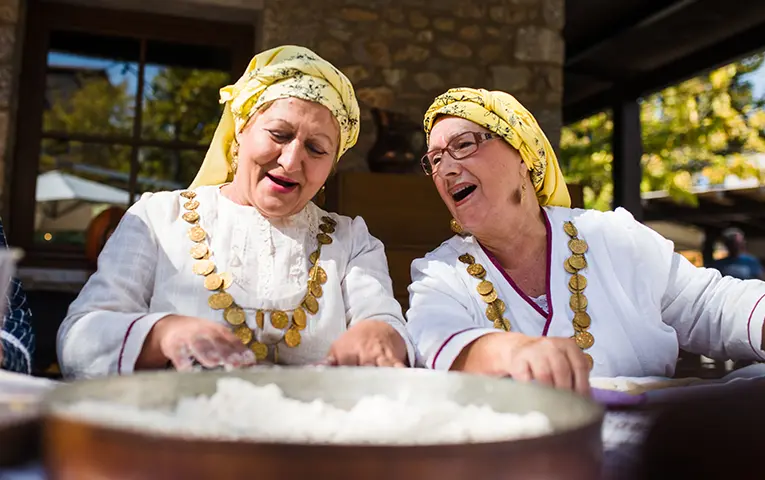 Embrace the outdoors by birdwatching or fishing
Birdwatching is a great way to add more fun to your outdoor adventures, and Gialova Lagoon is the perfect place for this activity. A simple stroll around the lagoon, taking in the sights and sounds at your own pace, is wonderful, but armed with a field guide, map, and binoculars, you can get up-close with over two hundred bird species. Here, you can also try your hand at catch-and-release fishing, with useful tips from local anglers, while fishing aficionados looking for more action can venture out with a seasoned crew on a motorized fishing boat.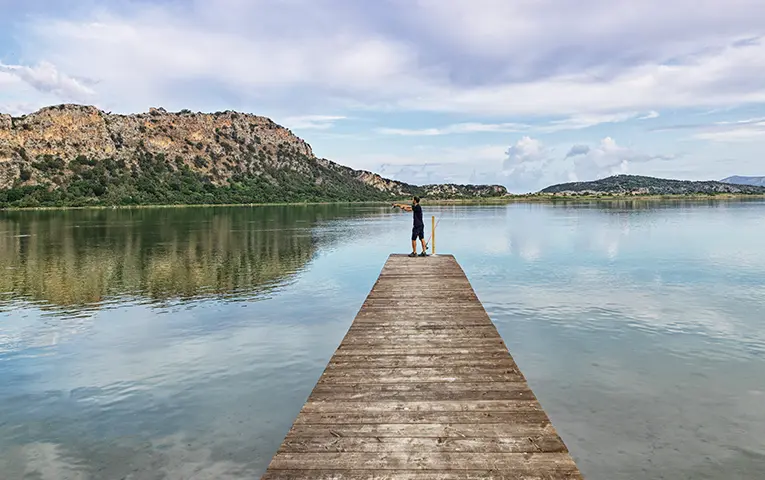 Costa Navarino's Messinian Authenticity experiences were designed to make you see the region for the unique place that it truly is: a world steeped in history and tradition, and blessed with nature's abundance. A fair warning, though: you may find it hard to leave.