EMBRACE
Learning what goes on at the Navarino Environmental Observatory
An important hub for research and education on the climate and environment of the Mediterranean region, NEO directly supports companies committed to environmental sustainability.
By Giorgos Lialios
Wetlands and caves, like the growth rings in the trunks of fir trees at high elevations, reveal information about environmental changes that have taken place over the last five millennia.
Like nature itself, the fields of research at the Navarino Environmental Observatory (ΝΕΟ), are also evolving. Last we heard, they were hosting workshops, bringing together local stakeholders from the fields of agriculture, industry, fishing and tourism. So what is actually being studied here? We decided to find out.
"NEO's mission is growing hand in hand with our activities," say Johan Kuylenstierna, Deputy Vice-Chancellor at Stockholm University and active chair of the NEO's Steering Committee, and Giorgos Maneas, NEO Station Manager.
Research at the pioneering research center began with a focus on integrated water-resource management, climatic and environmental variability, and on the composition of the atmosphere and how it is influenced by climate change. Over the years, however, the scope of the center's activities has expanded. Today, it's responsible for all sorts of studies on subjects such as conservation of biodiversity; natural disasters; the effects of human activity on the coastal ecosystem; water resources management; the management of ecologically sensitive areas; and growth in sustainable tourism and agriculture. This expansion is a product of NEO's goal of becoming an international hub of interdisciplinary research looking into sustainable growth in Messinia and the broader region.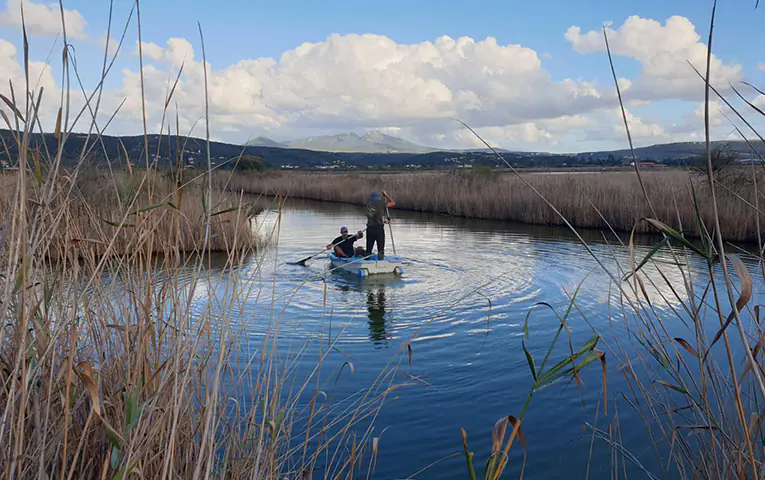 Annually, about 200 students from many different countries visit NEO for field courses. Subjects, studied here, include atmospheric composition, water resources, climate change, earth sciences, geography, and interdisciplinary environmental management among others. With the NEO station as a base, educational visits usually include field trips to the Natura 2000-listed Gialova Lagoon, and other natural sites, geological formations, historical monuments and even olive orchards within Messinia and the Peloponnese. "We'd like to see NEO becoming a source of inspiration, a leader in groundbreaking research and education, and a key contributor on policy, strategy and management matters regarding the climate and environment of the Mediterranean region," Kuylenstierna and Maneas explain.
And it's already well on its way to achieving those goals. In the decade since it was created, the center founded through a partnership between the private sector and the academic community; Stockholm University, Academy of Athens and TEMES S.A., the developer of Costa Navarino, has evolved into an important hub for environmental research in Greece and beyond, as well as a dynamic force for education and a public information resource.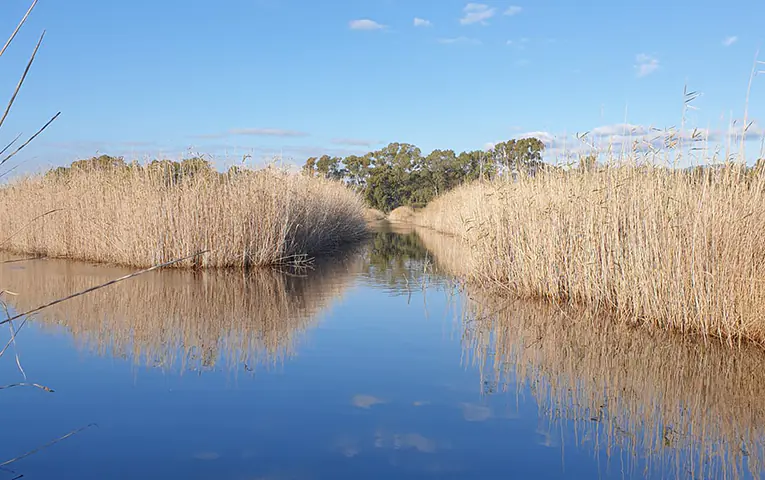 Professor Karin Holmgren, vice-chancellor of the Swedish University of Agricultural Sciences and former NEO director and chair of NEO's steering committee, has been involved in NEO since the start. She had her concerns at first: "I wondered what it would be like for a scientist to work with the private sector, but I've learned a lot! The motivation for producing research and for communicating results is much stronger when you're closer to communities outside the science sector. It's this rare collaboration, crossing barriers between academia and the private/business/tourism sector, that has contributed to successful research results, as well as to the identification of research areas of importance for building a sustainable future." She also believes that NEO has put Messinia "on the map" of European environmental research.
Professor Georgia Destouni, who heads the department hosting NEO at Stockholm University, the Department of Physical Geography, and who has been a member of the NEO steering committee since the start in 2010, studies the effects of climate change and of various human activities on the availability and quality of fresh water in Greece and the Mediterranean region. Her team's objective is to provide "essential new knowledge, data, methods and tools" that can help shape "long-term strategies and planning for water security under ongoing and future climate and environmental change in Greece and the region."
For Evangelos Gerasopoulos, research director at the National Observatory of Athens' Institute for Environmental Research and Sustainable Development and also a member of the ΝΕΟ steering committee, "working in an environment as international as that of NEO has been invaluable." His interest is in observing atmospheric composition in different parts of the Eastern Mediterranean and in identifying the levels and sources of localized pollutant clusters and their interaction with the local and regional climate. He believes that the research organisation is on the way to becoming a global hub for environmental studies, thanks to the ongoing expansion of its collaborative network, which already includes nine institutes and universities in Europe and the United States, as well as local agencies and policymaking bodies.
An example of the pioneering initiatives in which NEO is involved is the EU program COASTAL, aimed at assessing and combining local know-how and scientific expertise to be further used to design and develop practical business roadmaps and strategic policy guidelines for improving land-sea synergy in EU coastal areas, including the Messinian coast. It is through this program that NEO has hosted several workshops focused on sustainable development in the region, bringing together agriculture, industry, fishing and tourism professionals, as well as representatives from universities, institutes, NGOs and the public sector.
[Edited version of an article published in Costa Navarino Stories, Issue 08]