DISCOVER
Creating Childhood Memories at Costa Navarino
In this corner of the Peloponnese, families can enjoy thrilling adventures surrounded by unspoiled nature.
By Paulina Björk Kapsalis
Days are longer when you're a kid. On holiday, they're even longer still, with so many special moments in which to create lasting memories. At Costa Navarino, not one of them is wasted; from snorkeling safaris to golf lessons, to learning all there is to know about the local history and flora and fauna – the destination has provided countless ways to make everyone's days unforgettable. Add to the adventure-packed days the unspoiled nature of Messinia and an ever-present sense of friendliness, and it's no wonder that this place, and the family resort Westin Resort Costa Navarino, has become known as one of the most family-friendly destinations in Greece.
Only in Messinia: Authentic experiences
With its 4.500-year history, Messinia is practically a playground for archeologists. So, what if your kids could also become archeologists for a day? What if ancient treasures are hidden in the sand? During one of Costa Navarino's unique experiences designed for young guests (the "Young Archaeologist" experience, ideal for kids aged 4-11), children unearth replicas of artifacts like those discovered at Nestor's Palace. Studying their finds, they then take on the role of archaeological detectives as they try to decipher examples of ancient script before making their very own clay Linear B tablets.
On another day, they explore the earth again but with a different purpose, as they plant seeds and pick fresh vegetables during the "Young Gardeners" experience (also for kids aged 4-11). Learning through play, they discover the connection between farm and fork, sustainability and nutrition, as they produce the ingredients that a chef then cooks for them using traditional local recipes. Besides memories and new knowledge, they also bring their parents back a selection of local seeds to plant together at home.
Meanwhile, the whole family can learn about Messinia's rich natural environment and the destination's commitment to sustainability at the Navarino Natura Hall, an interactive environmental exhibition center created in collaboration with Stockholm University, the Academy of Athens, and several NGOs. Did you know that the area around Costa Navarino is home to several endangered animal species?
More environmental lessons are picked up in the escape room, which transports those who enter to the year 2050. There, the family will have to solve clues and riddles in order to discover scientific research to fight the threat of climate change.
These children's activities, which are uniquely tied to the nature and history of Messinia, are part of what makes Costa Navarino one of Greece's best family destinations.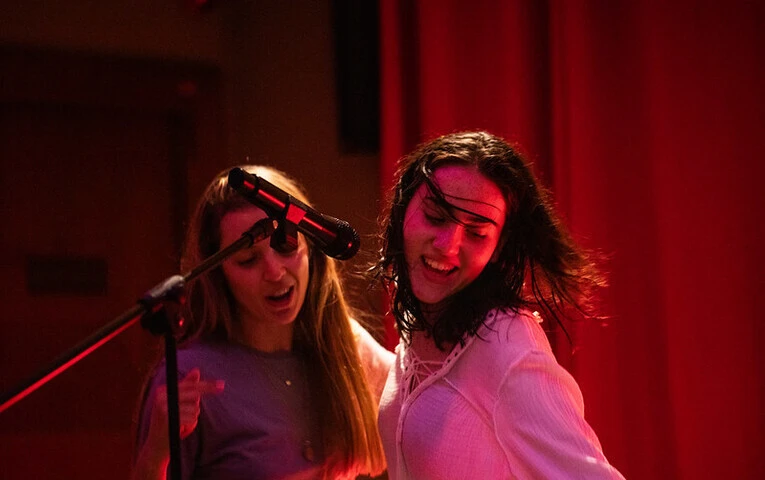 Where families meet
When the playful mood strikes, there are abundant options for a good time at Division 16, a multi-purpose entertainment area for adults and children of all ages. In the summer, the afternoons here are happy hour – a great time to meet other families and make new friends over classic board games or a round of augmented reality air hockey – there's something for all ages. Teenagers especially enjoy the VR gaming, the exciting murder-mystery game "Night falls in Palermo," and the bowling alley, where they can join a tournament to take home a prize. The "mystery wall" and the specially designed puzzle boxes, meanwhile, are popular with everyone, as are the karaoke parties.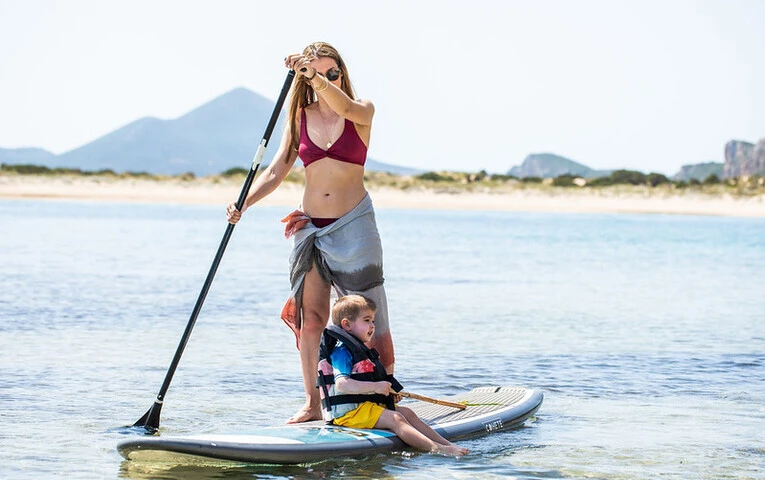 Team spirit
The landscape and climate of Messinia naturally lend themselves to outdoor sports. Biking or hiking along the coast, or trying out various water sports together is a great way to bond. The most adventurous can even experience rock climbing, rappelling, and scuba diving. Meanwhile, on the hottest summer days, indoor climbing on the 100-sq.m. climbing wall with a trained instructor often proves an ideal activity for both children and adults (lessons leading to certification are available upon request). Challenging each other in team sports, from basketball to volleyball, is always a great time too. For lucky young soccer lovers, the FC Bayern Football Camps provide the opportunity to improve their skills under the watchful eyes of professional coaches.
Of course, being a golf destination with four 18-hole signature courses, there's also every opportunity for families to explore the game of golf. The Navarino Golf Academy offers a special program of junior sessions and camps, as well as sessions for the whole family together. The kids' golf classes include not only on-course instruction but also the latest technological advances such as video analysis, so that they can quickly learn, gain confidence and develop techniques to improve their game.
Similarly, at the Mouratoglou Tennis Center, the first of its kind in Europe, kids can learn on their own during tennis sessions designed for their age, or you can opt for expert coaching for the whole family with the help of a professional team handpicked and trained by Patrick Mouratoglou, one of the world's best tennis coaches.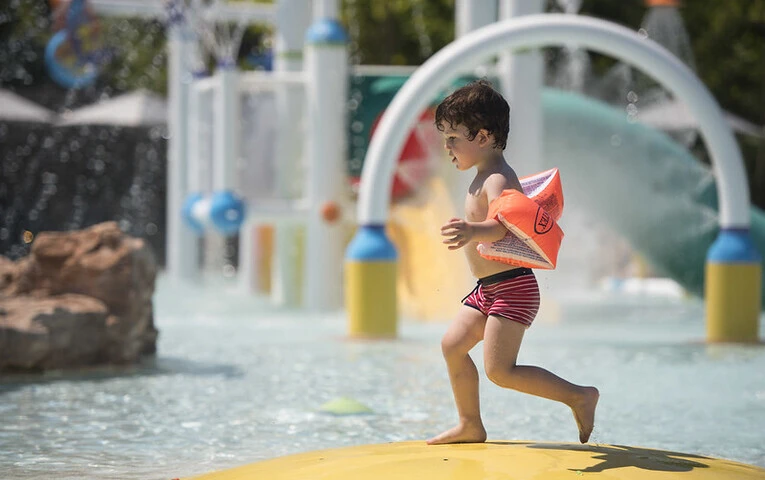 Cool off, play and relax
While their energy might often seem limitless, the kids get tired too. For some pampering and quality time with the older ones, parents can bring them along on their visit to the world-renowned Anazoe Spa for gentle oleotherapy® treatments, designed especially for them using olive oil – a treat for growing bodies and young skin.
When all you want is to swim in the sea, build sandcastles and relax, the long, pristine, sunset-facing Dunes Beach awaits. Most families also make a daily visit to the Aqua Park, featuring three waterslides, several swimming pools, including a play pool, toys and waterfalls, as well as plenty of room for relaxing and enjoying a snack in the shade.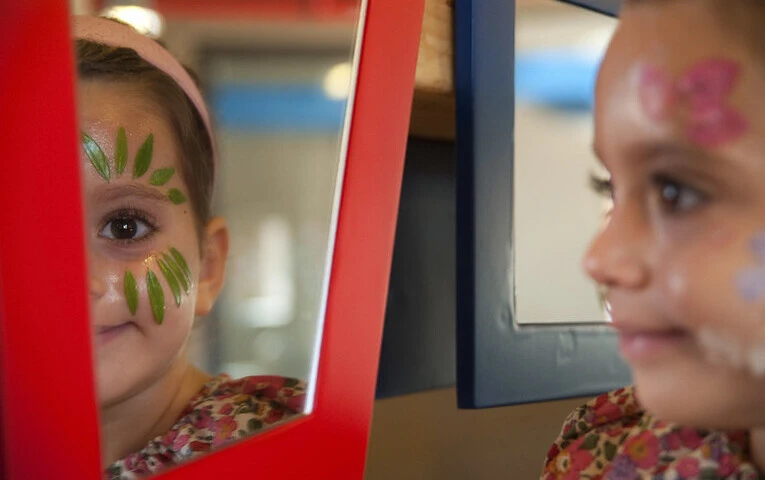 Their own adventures
Kids can explore activities on their own too, giving parents an opportunity to take some time for themselves to relax, knowing that the kids are still having a blast. When they pick them up, the kids recount stories of their adventures with Messinian pirates, following in the steps of Heracles, recreating life in ancient Greece, and decorating ancient costumes. The youngest ones usually enthusiastically recount the things they learned about the animals of Messinia. The SandCastle, for kids aged 4-12 years old, and the Cocoon Care Center, for kids aged 4 months-3 years old, both offer experiences specifically tailored for each age group.
Between all the activities – the archeologist training, the karaoke-offs, the family soccer tournaments, and the water sliding – there are the family meals, each one a treasured occasion. With more than a dozen offerings to choose from, everyone can take turns picking; will it be seafood, traditional Mediterranean, Greek street food, Asian cuisine, Middle Eastern flavors, or something else? Whatever it is, around the table sharing dishes made with local produce is where we hear it uttered, the sudden realization of something important: "We'll never forget this."