PLAY
Beyond the Finish Line: The Navarino Challenge Experience
Athletes share their thoughts about Navarino Challenge, the annual event drawing runners of all ages and levels of fitness to the Peloponnese.
By Paulina Björk Kapsalis
With a view towards the sparkling Ionian Sea, and a path that combines fragrant earth, and the sand of the iconic Voidokilia Beach, there's no running event quite like it. On October 13-15, professional athletes and running enthusiasts from around the world gathered at Costa Navarino for the annual Navarino Challenge. While the main draw were the running races (5k, 10k, half-marathon, and marathon), more than 20 other Olympic sports and numerous indoor and outdoor wellness activities took place simultaneously over the course of the weekend, making it a unique event on the sporting calendar. We caught up with some of the highly acknowledged participants of the event and asked them to share their experiences.
Some participants, like Greek TV host George Lentzas, tried to fit as many activities as possible into their weekend: "I've lost count of how many activities I participated in, but let's give it a try: basketball, spinning, beach volleyball, wheelchair basketball, football, running, and water sports!" he said, maintaining that "I still have unresolved business though, with golf, but maybe next year. After all, there's only 48 hours in a weekend…"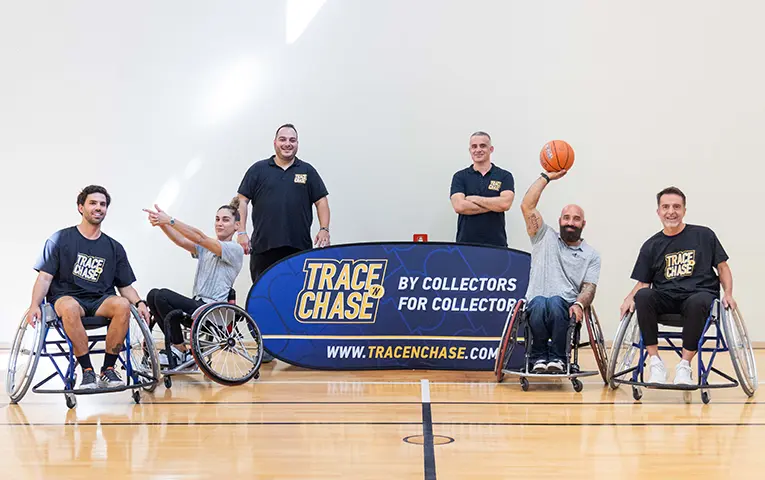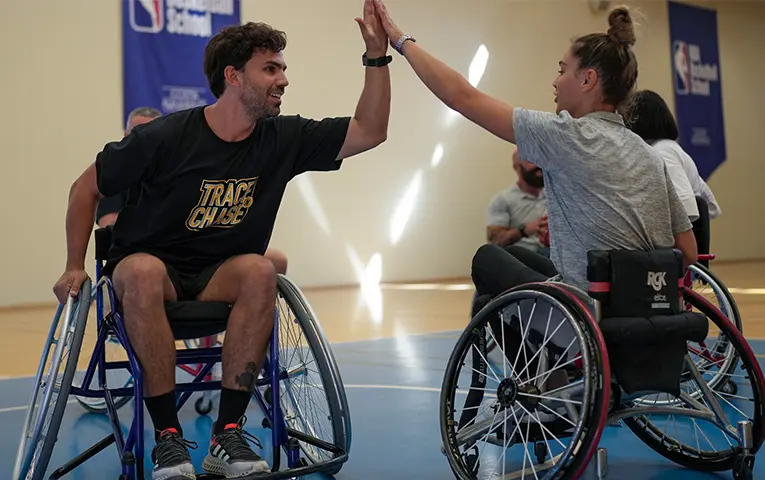 Wheelchair fencing and basketball champion Georgia Kaltsi also took advantage of the many choices: "We experienced three days full of sports activities, great moments and positive vibes at state-of-the-art facilities. This year found me doing yoga, Pilates, and attending "FitnessΑrt," which involved high-intensity training. We also performed the wheelchair basketball demonstration along with the Paralympian Makis Kalaras, and shot some hoops."
A celebration of unity through sports
Designed for everyone, the Navarino Challenge is equally popular with athletes regardless of age, levels of fitness or disabilities. "Events like Navarino Challenge help and inspire through the wide range of activities and sports presented at the event, with the participation of champions with disabilities, and boosted by all the coverage in the media and social media," said Greek wheelchair tennis champion Giorgos Lazaridis, and continued: "It's also significant that disabled and able-bodied athletes, young and old, are together – side by side in running races, in activities, in sports, and in discussions."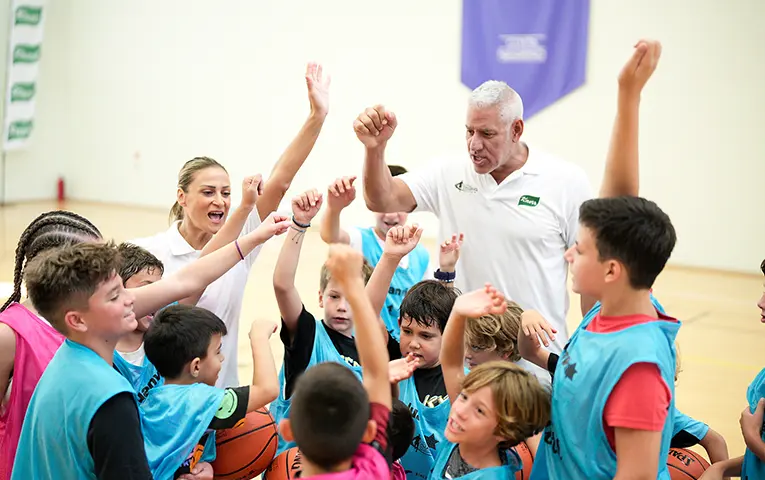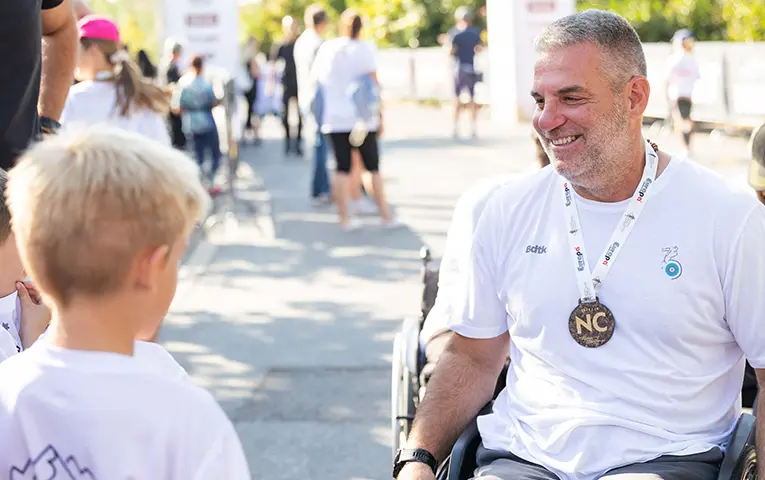 EuroLeague Legend Joe Arlauckas, who coaches a Basketball Clinic for kids and teens at the event every year, quoted the event's core message, saying: "As we always say, 'sports unites people,' and I think the most important thing is keeping families together, keeping them tight, keeping them close." "It's also important to give kids things to do other than playing video games all day long, doing things that are physically active and productive," he added.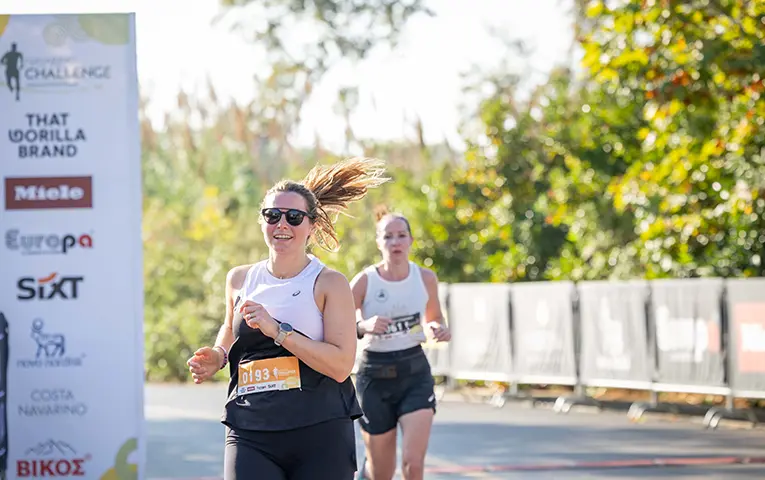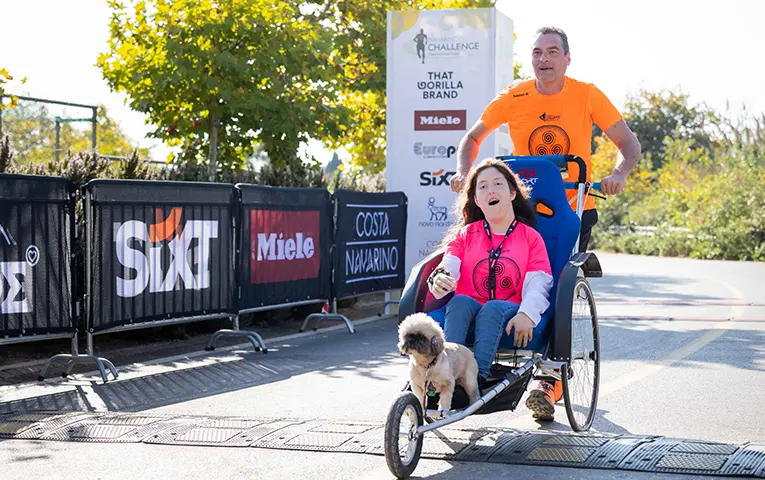 Globetrotting journalist and marathon runner, Charlie Watson, arrived at Costa Navarino in the company of her 1-year-old son. "Next time, I'll bring my off-road buggy and run the 5k with him!" she said. "As a parent, having a challenge that is achievable for families is great. The other activities for children leading up to race day also makes the weekend a fabulous time for the whole family."
A run to remember
On Sunday morning, the runners gathered in the sun at their starting point at Navarino Dunes. The routes for all distances ran along the coast of the glistening sea. The marathon, half-marathon, and 10k all led through the golden sand dunes at the famous Voidokilia Beach, from where the marathoners continued on a path around the Gialova lagoon, part of the Natura 2000 network.
Later, Lentzas, who had been off running for five months ahead of the event, due to a lower back injury, described the 10k: "The track isn't easy – it's a real pace killer with many ascents and descents – but the stunning scenery more than makes up for it. Roaming around the coast in the early morning, absorbing the calmness of the sea, the light breeze and the playfulness of the morning light, makes this one of my favorite races."
The winners of the Navarino Challenge this year included three Greeks and one Swiss runner: Jo Manta (marathon), Matthias Scheff (half-marathon), Giorgos Kakalikas (10k), and Antonios Pantazopoulos (5k).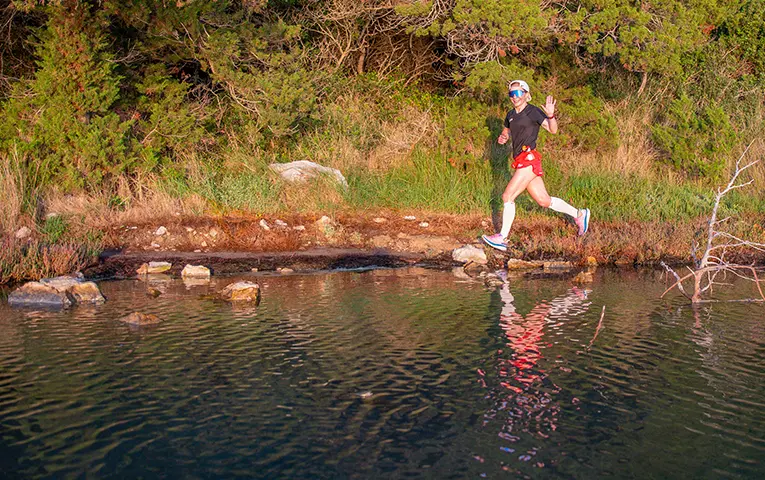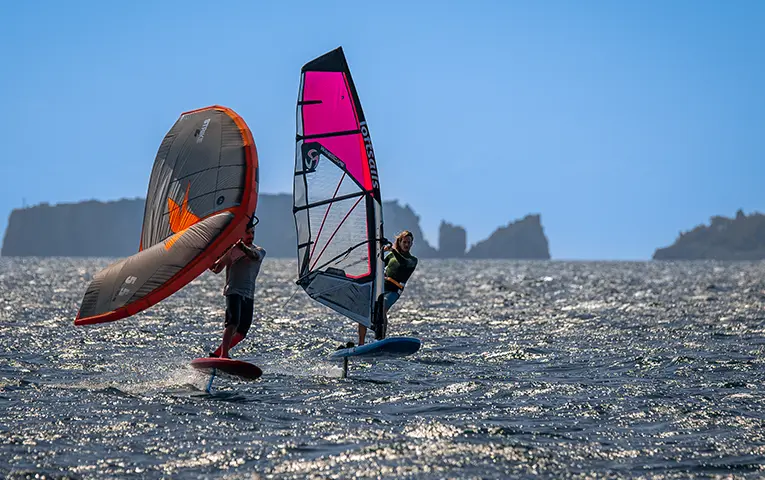 A destination with many faces
According to Constantine "Dean" Karnazes, Ambassador of Greek Tourism, Ultramarathon runner, and ambassador for the event, a huge part of the appeal of the Navarino Challenge is the location: "You just feel more alive when you come to Messinia," he explained, "and I think that's especially true in October, when the Navarino Challenge is taking place." Lentzas, who visited Costa Navarino for the first time, compared it to experiencing Greece in a nutshell: "I can conclude that Costa Navarino is like a miniature version of Greece; a deep dive into the vastness and diversity of the country. Landscapes and birds, architecture and beauty, calmness and vibrancy – it's all mixed in great balance."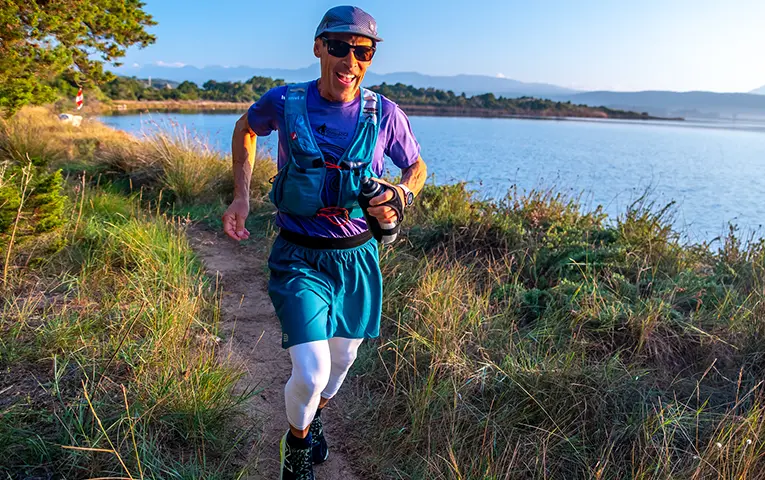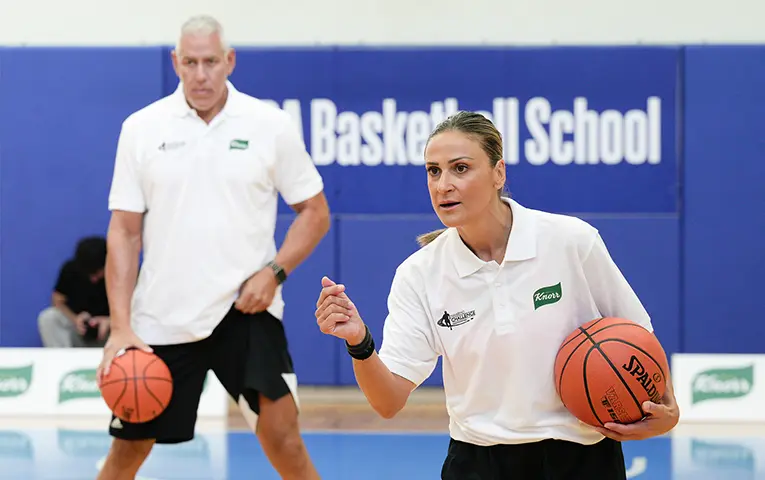 "Being able to walk out from the room where you stay and have such easy beach access is an amazing feeling. It gives you a sense of freedom," stressed Arlauckas, who hoped to find time to join his wife for sunset Pilates and beach volley next year. Watson, meanwhile, found the kids' clubs, water park, and pool areas to be perfect for her family. "Another big hit with my son was the extensive breakfast buffet, which was incredible. Breakfasts at home now look very boring to him in comparison," she added.
Olympian Anastasia Kostaki, the first Greek woman in WNBA, said: "Hosting a huge event like the Navarino Challenge, with so many activities going on, proves that Costa Navarino is clearly not just a vacation paradise, but the ultimate sports destination, too."
[Photo Credit: Navarino Challenge]