DISCOVER
23 things to do at Costa Navarino in 2023
With so many things to do, see, taste, and explore, here are 23 bucket-list recommendations for your next visit to Costa Navarino.
Edited by Paulina Björk Kapsali  
Four premium resorts for four different vacations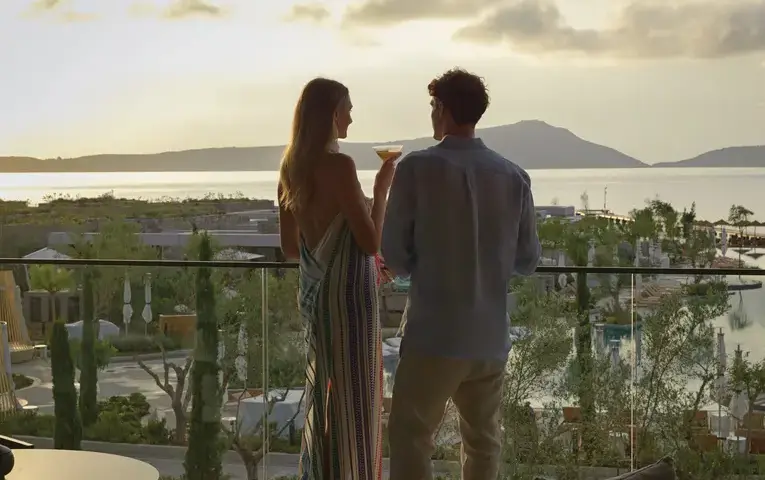 A microcosm of entertainment and activities
5. Visit the much-anticipated Navarino Agora, a contemporary take on the Greek ancient Agora concept which is opening this spring. Open to everyone, including non-guests, Navarino Agora is a curated marketplace and incubator of art and culture. Visitors can find a range of handpicked retail stores, an array of artisanal street food, music, art, and cinema entertainment as well as pop up markets and events.
Sports and activities for every taste
6. Did you know that there are over 4 million golf players registered at the European Golf Association? Costa Navarino is one of the newest European golf destinations with four signature 18-hole courses with idyllic views of the bay of Navarino and surrounding countryside.
7. Tennis lovers can develop their skills at the state-of-the art Mouratoglou Tennis Center,Costa Navarino. The coaches will train you like a pro through private lessons or tennis clinics and camps.
8. Immerse yourself in the unique Messinian nature through a wide variety of outdoor activities. Explore the beaches, waterfalls, and scenic trails of the destination through guided biking or hiking tours.
9. For some extra "vitamin sea" check out the new watersports center and have fun on a wakeboard or waterski. You may choose to explore the sea through diving and snorkeling while others enjoy their day yachting, sailing, kayaking or paddle boarding.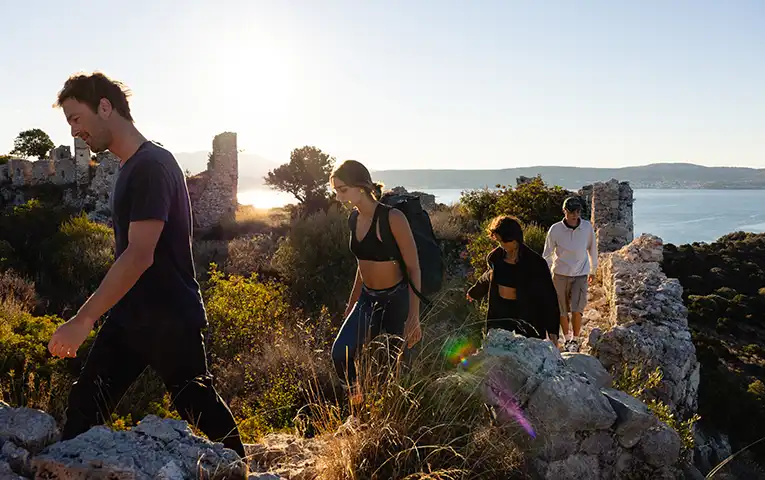 Exploring elevated gastronomy
10. Rise and shine at any of the renowned breakfast venues throughout the destination. Do not miss experiencing the Platìa breakfast at W Costa Navarino, with its unique concept inspired by a Messinian village square featuring freshly grounded coffee at the coffee shop, home baked bread and delicacies at the bakery, a live cooking station, and a small deli.
11. For lunch and dinner, explore different cuisines in any of the fine dining venues throughout Costa Navarino. Stay tuned for a number of new gastronomy offerings that will open in 2023. You can start by tasting some local recipes with a twist at Parelìa, fresh seafood at Barbouni or Armyra and authentic souvlaki at the Souvlakerie or Morias.
12.  Returning guests make sure to enjoy a contemporary Japanese meal at Onuki and creative Greek dishes at Kooc restaurant while the Italian Da Luigi and the Division 16 diner are all time favorites for families. You can also enjoy the finest locally sourced meat at Flame and delights from the Middle East at Nargile. Usually most people pass by the all-day Kafenio & Deli during their stay to have local coffee and sweets.
13. The W Lounge and 1827 are great options for snacks and drinks while Between bar, Branco and Anax Lounge are great for signature cocktails and aperitifs.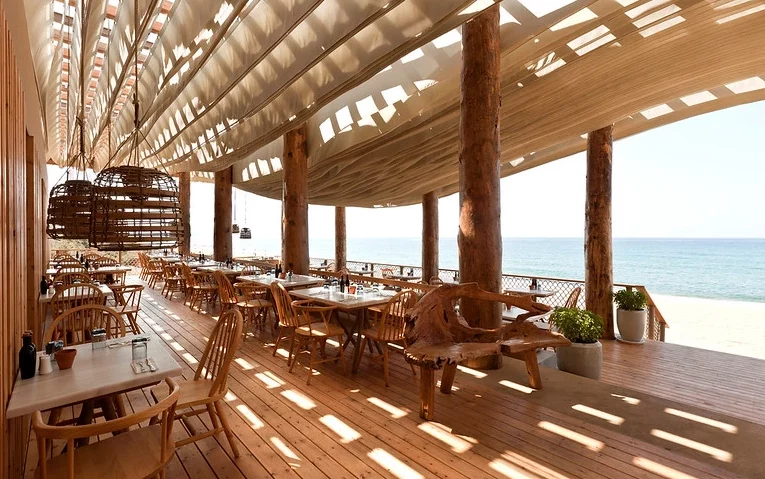 Discovering history and nature
14. Messinia is home to a plethora of interesting sights, including both historical landmarks and natural wonders. The area has been inhabited since ancient times, which you will discover on a guided tour of the 13th-12th century BC Palace of Nestor, located in the hills above Costa Navarino.
15. At the site of Ancient Messene, you will see some of the best-preserved ancient fortification walls in Greece and walk the streets of the city built in 369 BC.
16. For a dose of more recent history, you may compare those structures to the defensive walls of the 1573 Ottoman fortress known as Neokastro at nearby Pylos.
17. Venture to Andromonastiro, a Byzantine monastery founded in the 14th century by the emperor Andronicus IV Palaeologus.
18. A visit to Costa Navarino is not complete if you do not swim at Voidokilia beach, otherwise known as the omega shaped beach which has remained unspoiled and unexploited.
19. Nature lovers are stunned by the beauty of the Gialova Lagoon, part of the Natura 2000 network and a key stopover for hundreds of migratory birds and species. If you are lucky, you may see pink flamingos, black winged stilts, and even African chameleons.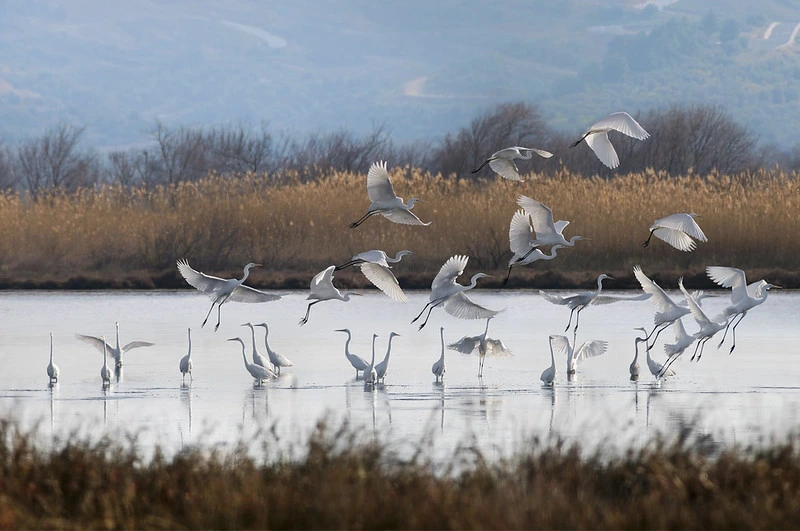 Locally inspired signature experiences
20. Authentic local experiences are found in abundance at Costa Navarino. Make sure you take an authentic village cooking class with the locals and prepare recipes that have been shared from generation to generation. Alternatively try olive oil tasting or take part in olive harvesting if you are around in the fall.
21. Take a philosophy walk in an olive grove led by classical scholars; an opportunity to discuss modern day issues inspired by the thinking of ancient Greek philosophers.
22. Try your hand at catch-and-release fishing from the shores of the Gialova Lagoon on a fishing and birdwatching outing.
23. Explore the cosmos on an astronomy night to remember, organized by Navarino Environmental Observatory and Navarino Natura Hall.