EMBRACE
Adopt a pet from Greece: the cats and dogs of the Navarino Pet Community
A visit to the Navarino Pet Community adoption center is a treat, and a must for those who might want to adopt a stray dog or cat.
By Maria Coveou & Paulina Björk Kapsalis
A wet nose presses against your leg, an upturned belly yearns to be scratched, and two soft paws massage your lap to the soothing sound of purring. At the Navarino Pet Community, an adoption center for stray dogs and cats based at Costa Navarino, you'll discover that the little signs of love given by a pet are the best therapy in the world.
Greece is full of homeless cats and dogs. It's one of the most common things people ask Google about Greece, in fact: why does the country have so many stray animals? The answer is less disheartening than one might expect, as their existence on the street is based partly on a sympathetic unwillingness to euthanize animals who do not have homes, a common practice in so many other countries. At the same time, the difficult living conditions for many stray animals is heart-wrenching, and although Greek law demands that each municipality have animal clinics and shelters that collect, chip, and spay or neuter them (and make sure they're healthy before releasing them, and undertake their feeding if a home cannot be found for them) few municipalities actually have the resources to accomplish this.
Instead, most of the work caring for pets without homes is done by individuals or volunteer organizations, thankfully supported by a growing acceptance of the philosophy of "adopt, don't shop." Spurred by a dream of a future Messinia without strays, the volunteers at Navarino Pet Community have donated thousands of hours of their time to rescuing dogs and cats, caring for the animals and working to facilitate adoptions by suitable owners both from Greece and beyond. They've successfully placed a large number of animals in new loving homes, saving their lives and bringing joy to their adoptive families.
One happy example, Donna, was just three months old when she was adopted by a German visitor to the resort and returned home with her. Another dog, Coco, left the Peloponnese for a life of adventure, as she followed her new owners, a Swedish couple working with the Navarino Environmental Observatory (NEO), on their scientific missions to the Arctic Circle. An amazing compassionate British couple first adopted the adorable canine Mr. Wilson and then returned to pick up his two sisters.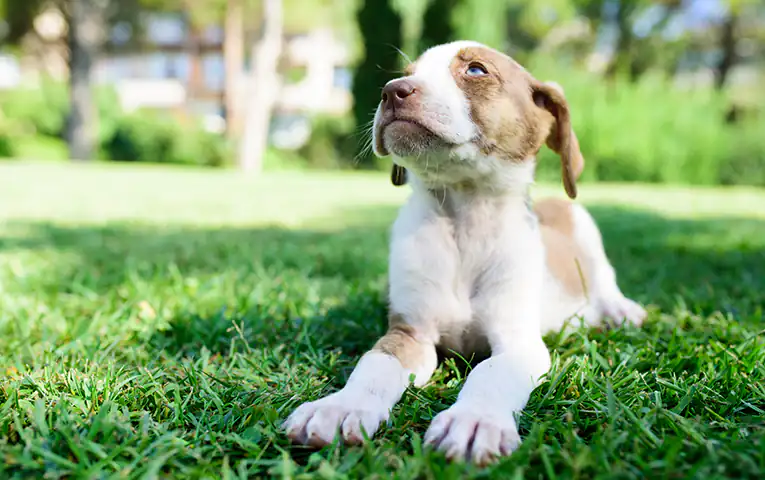 A visit to the pet adoption center could be your first step in taking part in this heartwarming story. Even if you don't adopt a stray cat or dog, you'll have the pleasure of meeting the center's current residents. Right now, their number includes cuddly 11-month-old Peanut, whose three sisters have already been adopted; playful 18-month-old Bella, who loves the company of other dogs and cats; calm eight-year-old Mrs. Loulou, who loves nothing more than a leisurely walk; Bruno, a two-month-old pup who was recently found in the middle of the street alone at night, trying to find something to eat; and among others, the fluffy and gentle three-year-old Agapi, who was watching over her puppies in the cemetery of Marathopolis until they were rescued all together and brought to the Navarino Pet Community, where she is now slowly learning to trust people again. Along with many others, these kind creatures are being well cared. They've even been given their vaccines. Still, it's a shot of another kind that they need, a shot of love at a home of their own, where they can find a family and return the affection that's finally been given to them.
[Edited version of an article published in Costa Navarino Stories, Issue 08]