EMBRACE
Embracing diversity: A hospitality case study on inclusivity
Could a Greek destination become a role model for inclusivity in the Mediterranean? What would it take to break stereotypes and create a space where everybody feels truly welcome and diversity is celebrated?
By Billy Kolber, CEO and founder of HospitableMe*
Known not to shy away from a challenge, and realizing the hospitality industry's potential to inspire change, the people at Costa Navarino are taking major steps forward to ensure that their destination is a safe and truly welcoming place for all.
Costa Navarino came to us with that commitment and willingness, and a unique challenge: to raise the bar for inclusive hospitality.  Costa Navarino's goal — to not only become a paradigm-changing destination,  but to take every action possible to become an inspiration for the community at large — was not a simple one.  And our challenge — helping them define and implement the most forward-thinking practices around welcoming guests of diverse backgrounds, identities and needs — was a big one.
The launch of the new W escape at Costa Navarino, reflects the vision of Costa Navarino to redefine the hospitality experience.  With an eye for the unconventional and a flair for the unexpected, they are creating a place for free-spirited, young-at-heart, playful and thought-provoking individuals who celebrate unique traits and choices. A place where every single person feels truly welcome regardless of their needs, ethnic and religious background, sexual orientation or gender identity.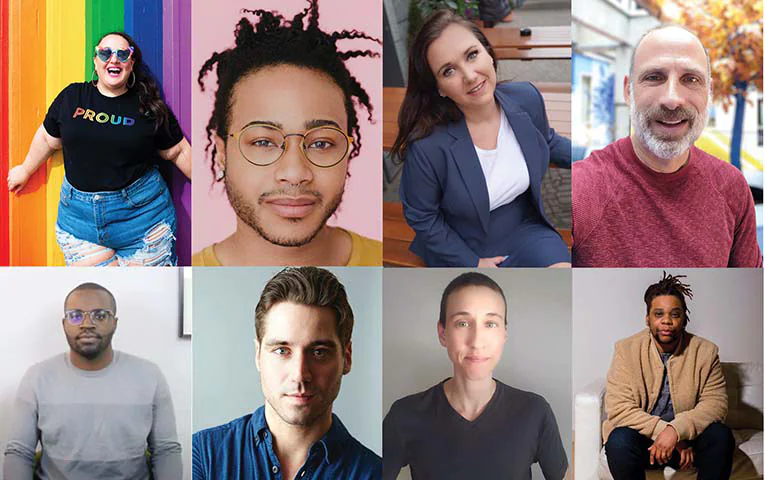 HospitableMe Team
Some of the work is easy. Some of it is complicated, and all of it demands an honest and searching look into the organizational culture. Costa Navarino had to recommit and express again its core values – respect, quality, authentic hospitality – and reimagine policies and practices to manifest those core values for a new generation of travelers. Millennial and GenZ attitudes about diversity and acceptance of all identities demand changes in every aspect of hotel development and operation to make a welcoming, comfortable and safe environment for all. Our biggest challenge at HospitableMe was to express those values through new perspectives and create change in mindsets and behaviors.
Apart from thorough training, interactive workshops and the adoption of inclusive language and behaviors in all customer touchpoints, Costa Navarino challenged us to go deeper and deeper in changing the status quo and accommodate needs that are usually overlooked.  While their action plan will continue to evolve and adapt, some examples of the changes we developed together are providing care products for all skin and hair types; offering weighted blankets to accommodate people with anxiety or in the autism spectrum; having guides available for those who are visually impaired; providing special prayer kits for major religions, and having gender inclusive restrooms in public areas.
The global hospitality industry is discussing inclusion and belonging, and the role they can play to advance social issues. But there are very few companies bold enough to take significant action.  It is truly inspiring that Costa Navarino in rural Messinia isn't hesitant about leaping ahead, and sending a message that inclusivity in hospitality is both a responsibility and a pleasure.
*HospitableMe is a global thought leader in inclusive hospitality that helps brands and destinations turn intention into action.  For more information please visit http://hospitable.me/